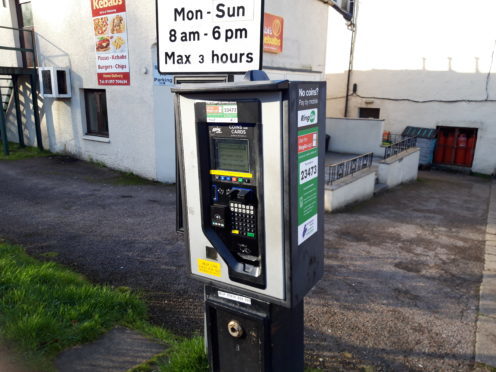 Highland Council has been accused of "unlawfully" hoarding personal information entered into smart meters at several of its car parks.
The meters, which are in service in Inverness, Fort William and Fort Augustus and are being rolled out across the north, require users to enter their car registration number.
The data, along with credit card numbers, is sent to America and then stored on a database for 12 months.
One concerned motorist, Anna Courtney, believes the council should review the policy.
The Lochailort woman said: "When parking it is required for you to enter your registration number to obtain a parking ticket.
"This information is processed by a company called IPS Group of San Diego, America.
"Very recently the European Court of Human Rights has ruled that bulk collection of personal data is unlawful.
"It is my understanding that permission must be sought from the data owner to acquire and store that information. Furthermore, the information should be deleted at the request of the owner.
"Clearly at the moment this is not happening as the Highland Council is collecting data surreptitiously and without the data owner's permission.
"I would suggest that the current operation of these meters is unlawful."
---
>> Keep up to date with the latest news with The P&J newsletter
---
The IPS privacy policy states: "Please note that in order to offer our services, your personal data will be transferred to the United States of America and to certain merchant service providers for processing.
"We freely share your information within the IPS group of companies."
A spokeswoman for Highland Council stressed that the information was used to ensure that people did not abuse free parking offers.
She said: "We upgraded the machines in Lochaber to provide more services to the public, including contactless card payments and a free 30-minute period per customer per day and also the ability to recover parking receipts for 12 months after parking.
"All transactions are stored for 12 months and then automatically deleted. The data is not used for any other purpose.
"The registration is required to control possible abuse of the free 30 minute period. The vehicle registration also ensures maximum stays are adhered to."
One man who was parking in Fort William yesterday expressed some concern at the practice.
Mark Jones said: "There is nowhere on this machine that tells you my details are being kept. I don't think that is on."
The IPS group declined to comment.