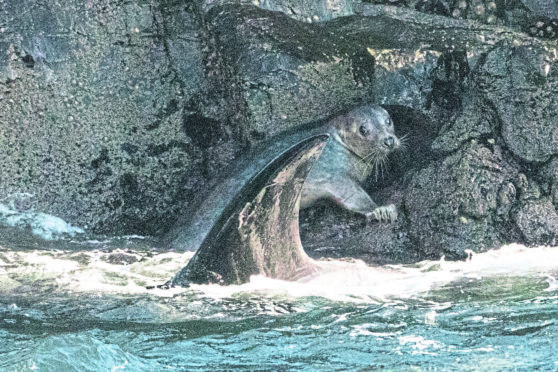 A pod of some the ocean's most fearsome and awe-inspiring predators have been caught on camera chasing a terrified seal up a Shetland cliff face.
The group of orcas, or killer whales, were caught on camera by David Gifford at Sumburgh Head and Grutness at the weekend.
Although the spectacular sight of the enormous marine monsters leaping through the roiling surf proved to be a wildlife photographer's moment of a lifetime, for one terrified seal it seemed it was likely to be the final moment of their lifetime.
The petrified animal was photographed grasping on to dry land for dear life, with the ominous dorsal fins of the orcas circling closer.
Mr Gifford said he was so caught up in the moment he did not see exactly what happened to the scared seal at the time.
Subsequent viewing of the video footage he took, however, gives him hope it did escape its hunters and survive its close encounter.
---
>> Keep up to date with the latest news with The P&J newsletter
---
He added: "The pod spent some time, around ten minutes, close in to the rocks where a couple of seals were taking refuge.
"I didn't see any seals get caught on this occasion and the pod eventually moved on up the coast."
Orcas are a fast becoming a more common sight around the Shetland islands.
They attract tourists from all across the world eager for the chance to spot the charismatic predators, which despite their common name of killer whales, are in fact the largest members of the dolphin family.
The highly intelligent animals feed on all manner of marine animals, from fish and squid to fellow mammals such as porpoises and seals and males can weigh more than six tonnes when fully grown – and grow up to 26ft in length.
But Shetland residents don't necessarily need to charter a vessel for the chance to see the orcas – which are also known as wolves of the sea due to their penchant for pack hunting – as they are famous for swimming close to the island's scenic shorelines to snack on seals.
Last year, crowds of excited onlookers gathered in Lerwick town centre to spot a pod passing through harbour.
During this year's Up Helly Aa Viking festival in January, visitors to Lerwick were treated to one of the first pod appearances of 2018.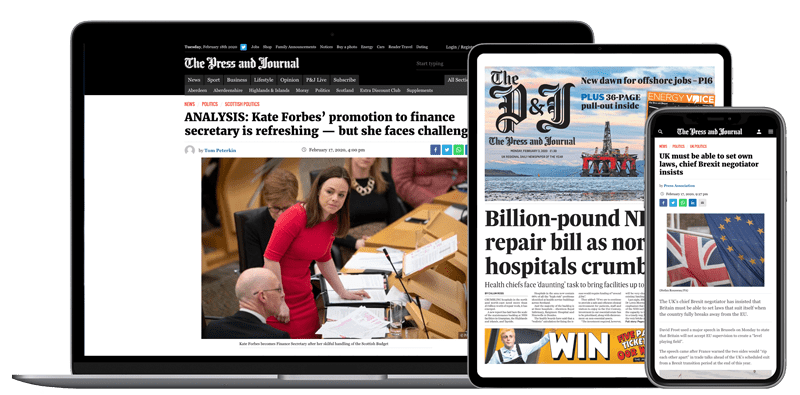 Help support quality local journalism … become a digital subscriber to The Press and Journal
For as little as £5.99 a month you can access all of our content, including Premium articles.
Subscribe