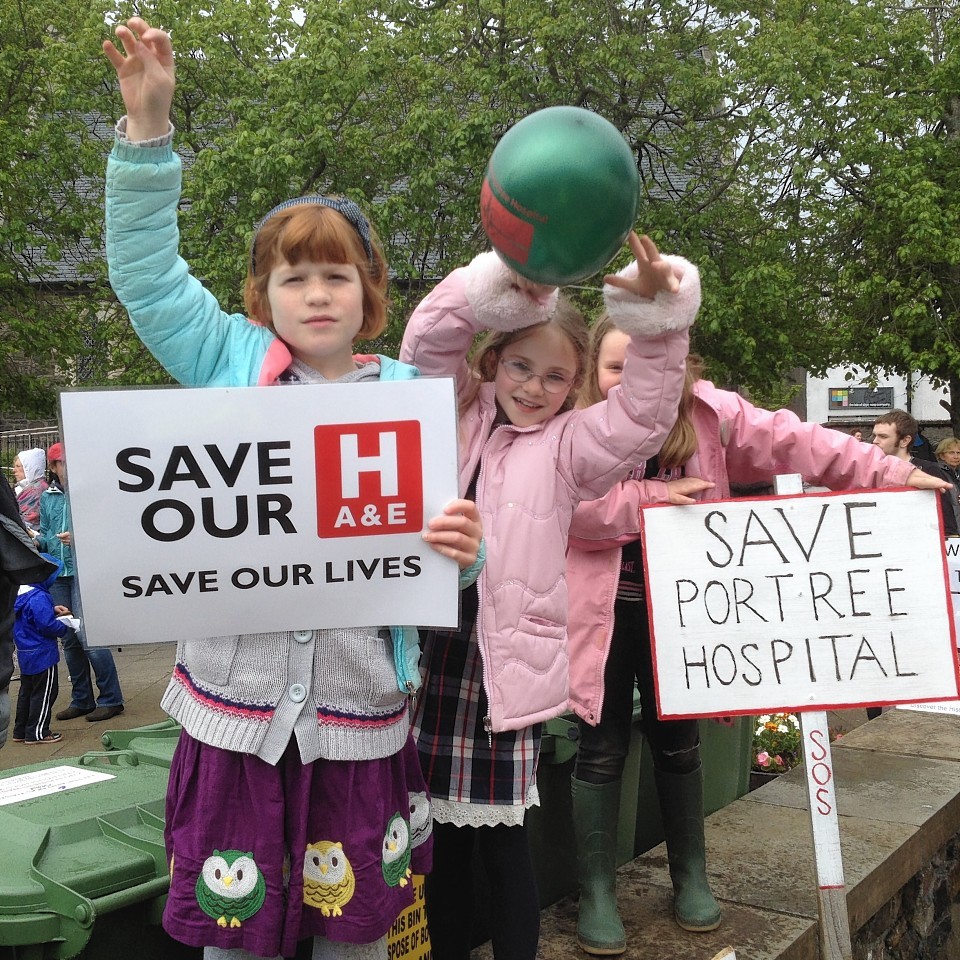 An assurance from NHS Highland that all 12 beds at Portree Hospital will be open by May next year, has been welcomed by MSP Kate Forbes.
NHS Highland confirmed the beds will remain open "until sufficient alternative resilient provision is provided in North Skye"."
Along with local people, the SOS Skye campaign group and fellow politicians, Kate Forbes MSP has continually voiced longstanding concerns about the health board's repeated closures of out-of-hours services in the north of Skye.
The MSP for Skye, Lochaber and Badenoch said: "The Ritchie Review of healthcare provision in north Skye was very clear that improvements had to be made to make it make healthcare more resilient.
"I welcomed the report as it gave an independent review of healthcare in the north and laid out a series of recommendations for improvements.
"Since then, it has been important that we reach milestones to demonstrate that the report is being implemented."
Kate Forbes MSP continued: "Beds in Portree Hospital are perhaps one of the most important developments for communities in the north of Skye and I am delighted to see this progress.
"There is, of course, further progress to be made but this will hopefully assure communities in north Skye that the Ritchie Report is being implemented."
A spokesman for NHS Highland said: "We  agreed to re-open six beds in Portree hospital bringing the total beds available to 12.
"This was dependent of further recruitment, which has been a problem in the past and could still be an issue.  The community has agreed to support the recruitment process from start to finish and we are grateful for that commitment.
"This supports recommendation 2 (a) of Sir Lewis Ritchie's review where he recommended that "In-Patient bed availability at Portree Hospital must continue until sufficient alternative resilient provision is provided in North Skye".
"Sir Lewis's recommendation went on to say "This transition, which will take time, must be informed and shaped through co-production with the community".
"NHS Highland is working closely with the community to determine the future community bed provision and this work will continue over the coming weeks."