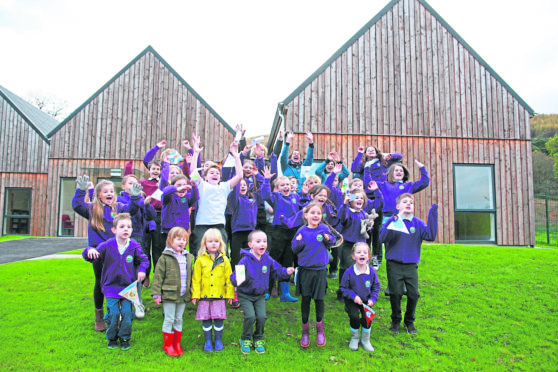 A school owned by the community and leased to the council opened its doors to pupils for the first time31 yesterday.
It is believed the enterprise is the first of its kind in Scotland.
The paths of Strontian were lined with former pupils and residents as primary-school-aged children walked between the two schools for the first day in the new premises.
A live twitter feed celebrated the news, it read: "History made! A fantastic and emotional day as our community-owned and built primary school opens to pupils for the first time."
The honour of the ribbon cutting ceremony went to the school's youngest pupil Fionn Togher, the school's primary one pupil. He had watched the school being built, while he attended nursery.
Earlier in the morning there was a procession of 32 pupils and teachers led by Ardnamurchan piper Iain Michie, and headteacher Pamela Hill. They walked the schools pupils from the old 1970-built school to the new building that sits near Ardnamurchan High School.
Pupils had made flags to celebrate the occasion.
Pupils and staff at the nearby Ardnamurchan High School vacated lessons for the early part of the morning to wave primary school pupils into their new classrooms.
A spokeswoman for Strontian Community School concluded: "Finally, special thanks once again to all those who made this project happen, both within and out with our community, especially Susan, Fiona, David and colleagues at The Highlands Small Communities Housing Trust, and Kenneth and Susan MacDonald and the team at S&K MacDonald Homes."
The building cost £900,000, and was built after Highland Council had proposed making improvements to the old school, before the community took it upon themselves to finance their own school building.
If the school is no longer needed in the future, the building has been designed in such a way it can be converted into affordable homes.
The construction of the new primary was completed in August. Highland Council accepted ownership of the building some weeks claiming a number of snags with the building had held back the official handover of the building.
Highland Council has been advertising for a headteacher for the school, after the current post holder leaves in the next week or so.
The closing date for the position has passed, and it is understood that interviews for the post will now take place.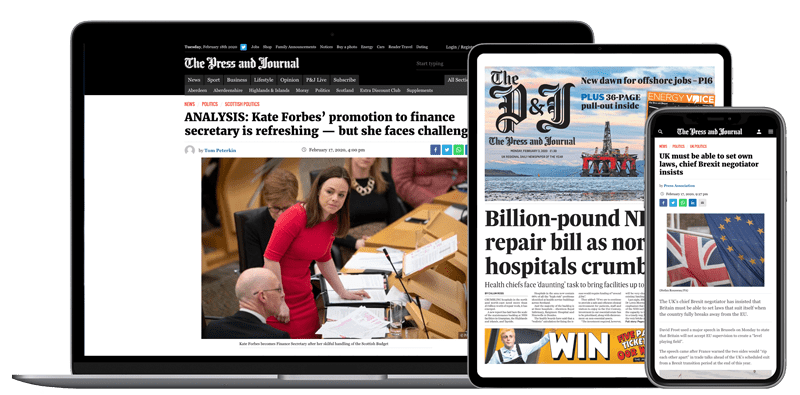 Help support quality local journalism … become a digital subscriber to The Press and Journal
For as little as £5.99 a month you can access all of our content, including Premium articles.
Subscribe