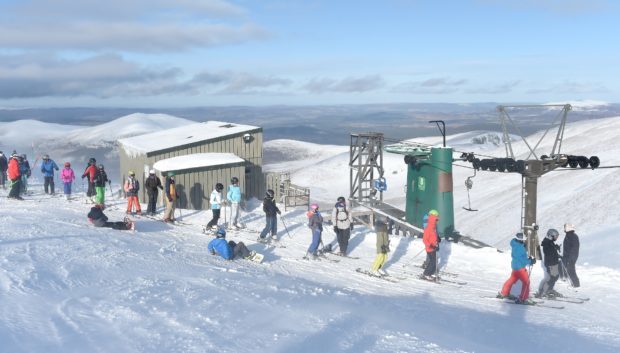 Enterprise chiefs are buying £1million worth of snow-making equipment to boost the fortunes of crisis-hit Cairngorm, while the snow sports centre's funicular is out of action.
Highlands and Islands Enterprise (HIE) hopes to have the kit in place by December as the ski season gets under way, the agency's chief executive Charlotte Wright told the Press and Journal last night.
The artificial snow will be used on the lower slopes of CairnGorm Mountain, near Aviemore, which is Scotland's second largest ski-ing and snowboarding area.
The resort was plunged into crisis earlier this month when the 17-year-old mountain railway that gives access to higher, longer runs, was taken out of operation on safety grounds after problems were discovered with the structures that support its tracks.
There has been widespread concern in the area over the impact the closure will have on the local economy, with many businesses dependant on income from winter sports enthusiasts.
Owned by Scottish Government-funded HIE, the ski centre is run on a 25-year lease by CairnGorm Mountain (CML), which is part of holiday accommodation group Natural Retreats.
The decision to buy the snow-making equipment was made by HIE's board yesterday as it met for the first time since the funicular problems emerged.
Ms Wright said: "The board were very keen to get an update on the whole situation and are very concerned about it.
"We approved funding of £1m to acquire snow-making facilities, which is really good news as it will enable skiing to happen on the lower slopes."
The HIE chief executive said the agency would fund a new marketing campaign for Cairngorm Business Partnership, aimed at reminding visitors there is "more to the Aviemore area than just skiing. It will also continue to support the work of a response team set up in partnership with Highland Council and Business Gateway to help businesses hit by the funicular closure.
Ms Wright said that board members had expressed concern over CML's decision not to run a ski school at the centre this season, which had been taken without consulting HIE.
She continued: "They are keen that we continue to have regular discussions with the current operators. There was a lot of concern over the ski school decision."
CML has told a number of catering workers on zero hours contracts they will not be needed while the funicular is out of action.
This week the organisers of the annual Groove CairnGorm dance music festival held at the centre and Badaguish Outdoor Centre, would not be taking place in February because of uncertainty over the mountain railway.
Ms Wright said HIE expects to receive the results of engineers' investigations into the problems with the funicular in late November or early December.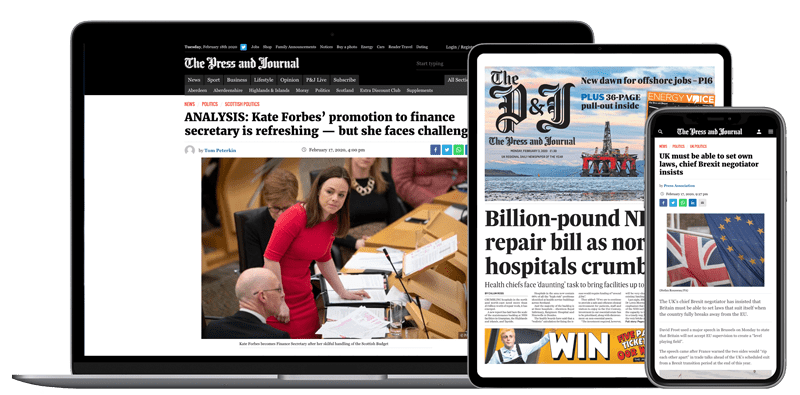 Help support quality local journalism … become a digital subscriber to The Press and Journal
For as little as £5.99 a month you can access all of our content, including Premium articles.
Subscribe