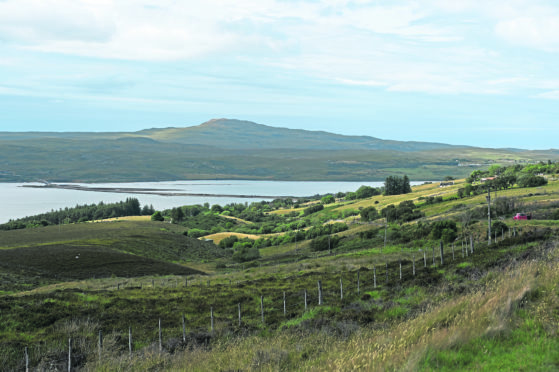 A bitter row over the multi-million-pound spaceport planned for Sutherland has split a rural crofting community.
Campaign group Protect The Mhoine (PTM) has been set up to oppose the ambitious proposals for what was to be the UK's first satellite launch site at Melness, near Tongue, but any delay could spark a space race in the north.
Opponents fear it would impact on the environment, archaeology and roads, have a potential risk to the public, and create noise – while some crofters have raised issues over land ownership.
Highlands and Islands Enterprise (HIE) revealed earlier this year a funding package of £17.3million for the scheme, including £2.5million from the UK Space Agency (UKSA) and £9.8million from HIE. They hope to lodge a planning application next year, following consultation, and have launches from as early as 2020/21.
The land designated for the spaceport is known as the Mhoine and is owned by Melness Crofting Estate, a collection of around 80 crofters, but a divide has developed within its own board.
Crofter George Wyper, 72, who is a director, has voiced his personal opposition to the project, questioning the legality of using land which is subject to crofting rights.
He said: "There is quite a split in the community and a lot of bad feeling about this. There has been no proper public consultation and the estate board has not yet voted on the matter.
"It could go to the Scottish Land Court, which could take years to resolve."
Any legal dispute could seriously delay the project, opening the door for competing space centres to beat Sutherland to being the first to launch satellites. This includes Shetland, where backers of a privately-financed project in Unst hope to be operating by 2020.
Consultants who investigated the potential of a spaceport in the UK say speed to construct is of the essence, given the potential competition from across Europe to snap up lucrative contracts.
Campaign group PTM chairman John Williams said: "Our aim is to protect this area from inappropriate development."
---
>> Keep up to date with the latest news with The P&J newsletter
---
He said Sutherland was "unsuitable" for a spaceport as it would destroy parts of the environment – including peat bogs – wildlife, archaeology and roads.
He also questioned the safety of rockets being launched from mainland Scotland, as they will pass over other land masses including Orkney and Shetland as well as oil fields.
Mr Williams added: "There will also be noise from this, as well as a loss of privacy and amenity."
Roy Kirk, HIE's spaceport project director: "Melness was identified by UKSA as the preferred site and approved a £2.5m grant to HIE towards the facility's development.
"We have always stressed the project is subject to agreement being reached with the Melness Crofting Estate and that this is something on which they will need to consult their members before entering into any formal agreement.
"Meantime we are developing the proposals with a view to submitting consent applications within the timescales set out, but again this is all subject to land lease agreement being reached with the estate.
"We believe the spaceport will bring many benefits for the local economy and community, notably through rural job creation and community resilience."
HIE said they expect the new spaceport to employ about 40 people directly and support about 400 jobs in the region.
A Scottish Government spokesman said: "Highlands and Islands Enterprise are leading on the spaceport project and we are assured by the agency that they are giving due consideration to the concerns raised in relation to the use of the land in Melness.
"This includes engagement with the local community, planning authorities and other stakeholders to give active consideration to these issues."
Shetland Space Centre
Launches from a privately-financed spaceport in Shetland could begin as early as 2020.
Scott Hammond, project director of Shetland Space Centre, said the company was progressing extremely well with developments and was looking forward to opening its ground station in Unst next year, with launch to follow in 2020.
He said: "We have been collaborating closely with Lockheed Martin on ground and one other major space industry player on launch, as well as a host of smaller space industry companies.
"All recognise the compelling geography and physics behind our location, which is perfect for launch, monitoring/controlling small satellites and downloading data from them."
He added: "It is also at the end of an existing supply chain with first-class logistics capabilities and clear of other impediments such as trans-Atlantic flights and military activity.
"We have worked hard to bring the community along with us and people have been very supportive. The Shetland Space Centre team is almost complete and investors are queuing up to talk to us."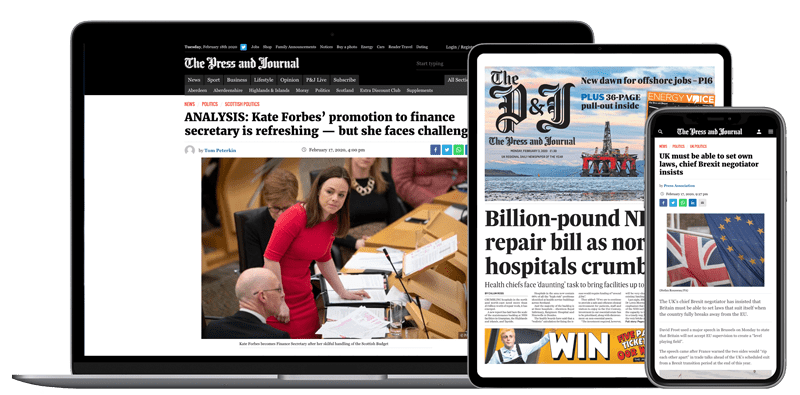 Help support quality local journalism … become a digital subscriber to The Press and Journal
For as little as £5.99 a month you can access all of our content, including Premium articles.
Subscribe