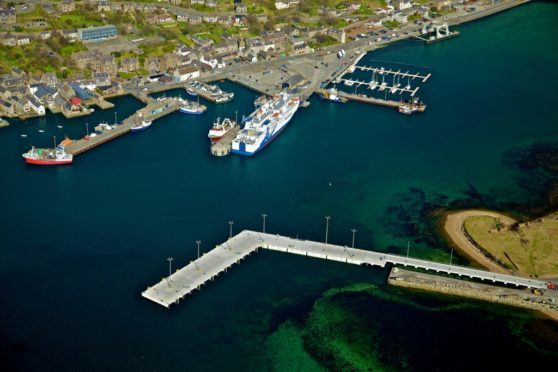 A report into the cost of living on an island has found it is as expensive as getting by in central London.
People living in Orkney all reported that housing, freight costs, fuel and power, and food all led to a higher cost of living, comparable with a budget required for central London.
The findings have been included in the Investigating Household Expenditure in Island Communities report, published by the Office of National Statistics (ONS).
In a comparison study of household expenditure figures from average national expenditure were given to groups of officials and islanders, and they were then asked to identify areas where costs were higher.
While ONS said that a individual would have an average monthly spend of £79.70 for transport, islanders said car fuel could be up to 10p more per litre, bus fares on the island were significantly higher than elsewhere, flights to Aberdeen were often £300 return, and therefore they felt the cost was higher.
Saying there were few if any choices in household providers, Orcadians believed they paid more than £72.60 per month on heating, lighting and fuel.
Interviewees believed "supermarket prices seem inflated" and subsequently they paid more than 10% of their annual income on food and non alcoholic drinks.
The added cost of getting goods and materials to the island had an impact on every area of life, the report concluded.
It read: "More work is needed to investigate the areas identified in order to quantify the differences."
The only area where the spend in Orkney was believed to be lower than the national average of £73.50 was recreation and culture. Orcadians said they felt there were fewer opportunities and less money to spend on recreation.
Two island communities were studied for the report – Orkney and Scilly.
Sarah Harris, the author, confirmed the report is the first piece of ONS research measuring the household income of families "with addresses north of the Caledonian Canal".
She wrote: "The cost of living is comparable with London prices, but on island wages."
Councillor John Ross Scott, from Orkney, who was part of the study, said: "At last people are starting to take notice of the increased costs of living for those of us who stay on the islands.
"This report will go some way to understanding why we continually struggle to retain our young people and professionals on the islands. While there is an islands payment for some essential workers it is no where near comparable with the London weighting,
"But what we are seeing is that the cost of living may be the same, if not higher.
"That means any wages to professional workers such as social workers, teachers, and medical professionals are worth less on the islands.'
Too expensive
Islanders from all over the north say the extra "levy" of living on an island can make it too expensive for many.
District nurse Fiona Cruickshanks from the Isle of Luing said the downside to island life is the added transport costs. The island is only 18 miles from Oban, but with added ferry costs it can add a large bill to a household budget.
Mrs Cruickshanks, who has three daughters, said: "Where we live the ferry fares are not included in the Scottish Governments Road Equivalent Tariff scheme and that makes them so much more expensive than many other places in Scotland.
"That extra cost also means that there are not any of the benefits of the town that go towards making a household budget a little bit more manageable.
"We have no Tesco delivery, and places where we might be able to get cheaper furniture and household goods won't deliver. That means there is an added cost to every single thing that we buy, or bring onto the island."
Fiona, who belongs to the island said they had come up with solutions to try and make things easier for families. She said: "The cost of running two cars can often be cheaper than season ticket which costs in excess of £700.
"All in all," says Fiona, "the benefits of life on the island still far outweigh the extra costs of living here.
"But it is hard for many families who are already finding it hard to make ends meet – every island wants to attract young families, and the benefits of island living for children are numerous. Who wouldn't want smaller class sizes, safe community living and a welcome to many local events?
"That sense of freedom for children and parents comes with the knowledge that they are safe on the island.
"But that extra cost can put folk off choosing island life."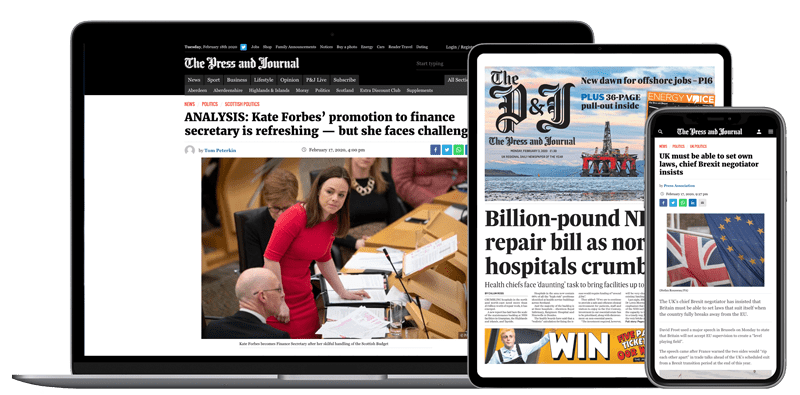 Help support quality local journalism … become a digital subscriber to The Press and Journal
For as little as £5.99 a month you can access all of our content, including Premium articles.
Subscribe