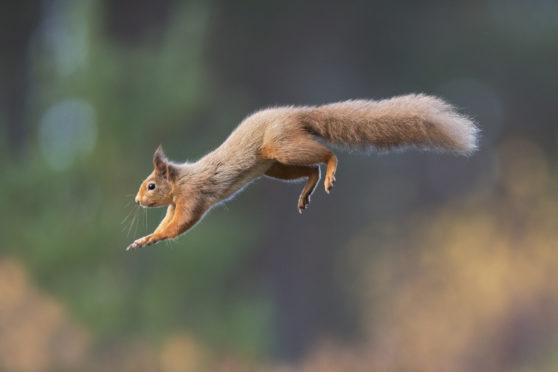 Red squirrels from Moray and Inverness are to be rehomed in order to repopulate the species in other parts of the north.
The woodland mammals have become extinct in some parts as their natural habitats have become broken up – leading to them becoming isolated.
Now charity Trees for Life has been awarded cash for a project to move the species to safe environments to allow them to spread free from threats by grey squirrel aggressors.
Conservation officers from the group will begin collecting the animals from six sites late next year.
The squirrels will then be introduced to Morvern in Lochaber, and to woodland north of the Dornoch Firth.
It was announced yesterday the project will be supported by £25,000 from the European Outdoor Conservation Association.
Alan McDonnell, Trees for Life's conservation manager, said red squirrels were shot for sport in parts of the north 50 years ago, adding to threats from shrinking habitats and disease carried by non-native greys.
He said: "Throughout the 20th century they were becoming more isolated from each other until eventually there was none of them left – there was also some persecution too.
"We have already run similar projects near Torridon and Plockton. Very quickly we could see signs of young squirrels which shows that the populations have established and grown quite quickly.
"We're really pleased with how its worked elsewhere already and are excited to encourage them to thrive in other parts too."
About 140 red squirrels have already been reintroduced across the north, which have spread into wider areas as the populations have grown.
It is estimated that there are only about 138,000 red squirrels in existence – about 120,000 of them in Scotland.