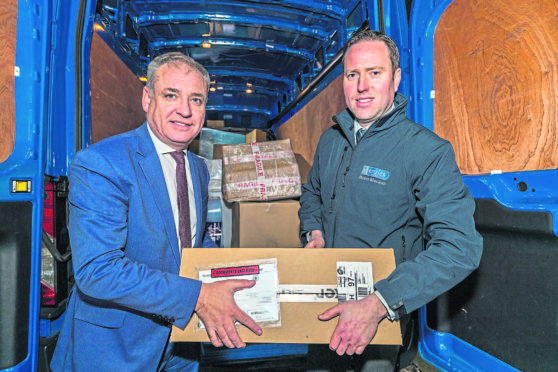 A new parcel delivery service will be launched today to help those facing rip-off fees in rural areas.
The scheme, being introduced by Menzies Distribution, will charge a fixed fee of £4.99 for all deliveries across the north and Moray, essentially scrapping any postcode penalty imposed by other firms.
The move has been welcomed by Moray MSP Richard Lochhead who has spearheaded a campaign against a postcode lottery affecting customers.
---
>> Keep up to date with the latest news with The P&J newsletter
---
He has been calling for greater scrutiny of firms who charge higher delivery charges, after it emerged that extra charges to parcels cost Scottish consumers about £36million a year.
From today, the Highland Parcel service will allow those living in the north to pay a flat fee for the package which will then be delivered by Menzies.
Fraser MacLean, the firm's manager of Parcel Logistics, said: "Our Highland Parcel service is straightforward and accessible to all.
"All you need to do is take a couple of minutes to create your Highland Parcel account, order your parcel using our central belt address for delivery and we'll get this to your local depot for £4.99, regardless of your postcode."
Some customers in the north have been charged as much as £15 extra for deliveries, and long waits.
A report by Citizens Advce Scotland previously revealed more than a million people in Scotland are being "routinely ripped off" with those in the north and north-east routinely paying at least 30% more than consumers elsewhere.
eBay to ban sellers who impose rip-off delivery charges on north customers
Mr MacLean added: "It's unfair and a challenge that we wanted to take on. Menzies drive 135,500 miles every day, reaching from the hearts of major cities right out to the most remote communities in Britain.
"As a result of this, we're lucky to be in a position to offer Highland Parcels as a new service for communities that face surcharges and restrictions due to their location."
Last night, Mr Lochhead welcomed the initiative and said it was "hugely encouraging" such a large firm had stepped in to help.
He said: "It is hugely encouraging that a major courier is responding to the public concern in the Highlands over the absurd delivery surcharges being imposed on households and businesses throughout the region.
"This is a creative solution that has the potential to put costs for many people and I urge other couriers to follow their example and look for ways to eradicate or at least minimise delivery surcharges.
Businesses could also benefit from the scheme, putting an end to the misery of trying to get goods to an addressed deemed "isolated" or "undeliverable" by suppliers.
George Lavery, owner of North Harbour Bistro based in the Outer Hebrides, said: "We've had suppliers insisting that we're only eligible for free delivery to the north of Scotland if we spend a minimum of £1,000.
"It puts smaller businesses in a really difficult position and can sometimes have a really negative impact on cash-flow."
The campaign by Mr Lochhead and the P&J sparked the Advertising Standards Authority watchdog into threatening legal action from trading standards if companies are not "clear and upfront" about extra delivery charges.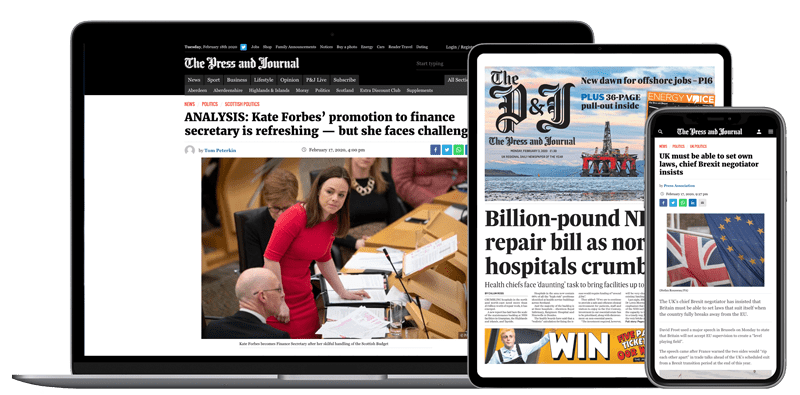 Help support quality local journalism … become a digital subscriber to The Press and Journal
For as little as £5.99 a month you can access all of our content, including Premium articles.
Subscribe