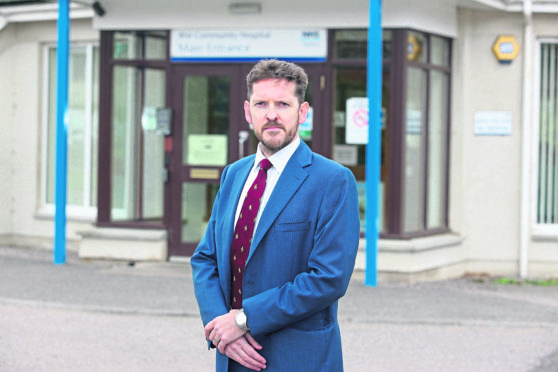 The Scottish Government last night bowed to pressure from whistleblowing doctors at the centre of the NHS Highland bullying scandal and revealed an investigation will now be carried out.
NHS Highland chiefs agreed to the independent inquiry which is being launched, and will formally seek "external help and advice" from officials.
A Scottish Government spokesman said: "We welcome that NHS Highland have recognised the importance of fully addressing this issue, and the need for an independent process to fully investigate the matter.
"The welfare of NHS staff is paramount, and any claims of bullying in the workplace must be treated with the utmost seriousness. Following discussions in September, the Scottish Government has already agreed to provide external support to NHS Highland.
"Health Secretary Jeane Freeman has requested that an independent external investigation be established to examine these issues in NHS Highland and seek resolutions.
"Chief Executive of NHS Scotland Paul Gray, and other senior officials, will be meeting representatives of the clinicians on Monday to discuss their concerns. This meeting will help to determine the final form and scope that the independent external investigation will take."
The move comes as calls grew for an independent inquiry after 120 senior medics voiced concerns at a private meeting with NHS Highland management.
NHS Highland board chairman David Alston said: "In view of the situation we find ourselves in, it would not be in the board's interest to now attempt to manage this on our own.
"The board has said all along that we have nothing to hide and, therefore, in order to understand and address the underlying issues, we would welcome external input to determine what is required.
"With the unanimous support of all board members contacted today, I have written to Paul Gray to formally request external help and advice.
"This is to support the board to manage the allegations on the culture of bullying including some safety concerns."
GP Dr Iain Kennedy, one of the first medics to blow the whistle about the situation, welcomed the Scottish Government's announcement last night.
He said: "We have witnessed the unity of the resolve of the senior medial staff in Highland to find a way forward for the wider workforce.
"We now look forward to having an open and productive meeting with Mr Gray on Monday morning.
"We anticipate discussing the scope that an independent external investigation will take."