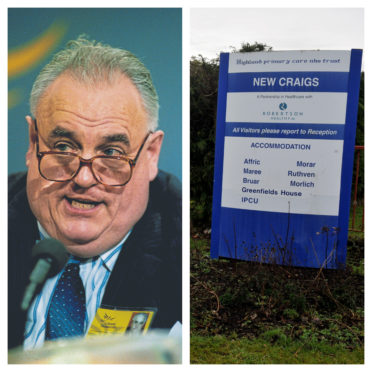 A victim of a paedophile ring linked to former MP Cyril Smith has slammed the "barbaric" five-year wait he faced for a clinical psychology appointment – and the 250-mile round trip to get there.
Peter Todd, from Thurso in Caithness, claims that vulnerable patients in the far north are being failed by health bosses.
The 35-year-old, who is expected to give evidence at child abuse hearings in England next year, said: "NHS Highland has made me wait five years, which has been a barbaric amount of time considering what I've been through.
---
>> Keep up to date with the latest news with The P&J newsletter
---
"I've had to fight tooth and nail for the assistance I need. The management should be thoroughly ashamed of how they treat patients and their staff for whom I have the utmost respect."
NHS Highland has apologised for the wait experienced by Mr Todd and the inconvenience in travelling, but argued that measures were being implemented to improve services in the far north.
Mr Todd, who is originally from England, added: "Caithness is now in its third locum psychiatrist in around six months, which is frankly no stable care for vulnerable patients.
"On top of that, Caithness now has a waiting list of over three years for clinical psychology services and only those who are willing and able to travel to New Craig's Psychiatric Hospital in Inverness are currently getting access.
"This means a 250-mile round trip, which if done in one day, means a 5am start and not getting home until 10pm, which is frankly a shocking journey to do when in a physically and mentally draining position.
"I recently did this almost every week for four months.
"NHS Highland have taken psychological services away from Caithness and the management of NHS Highland are ignorant of the distances people have to travel."
Mr Todd insisted he did not blame the clinicians, either in Caithness or New Craig's, for the issues he has experienced and claimed they might be "secretly horrified" at how he was being treated.
He added: "The current management are failing the wonderful staff, and the management really is rotten to the core."
Caithness and Sutherland MSP Gail Ross said: "The fact Mr Todd has to travel such distances to access treatment is a difficulty faced by many people in Caithness.
"I will continue to press to find solutions to the recruitment issues faced by NHS Highland and look to bring more services back to the county."
An NHS Highland spokesman said: "We apologise for the inconvenience caused by travelling and the wait.
"NHS Highland cannot discuss individual cases. However, we are grateful the patient has been able to travel to us and we are pleased to hear he has benefited from his sessions to date.
"We acknowledge the issues raised, but we would like to reassure patients we have already begun to make changes due to the results from service mapping carried out earlier this year.
"The changes we intend to make are in their early stages and will need to be implemented carefully over a period of time.
"While we understand this will not address all of the issues immediately, they will in the near future reduce some of the issues that the patient highlights."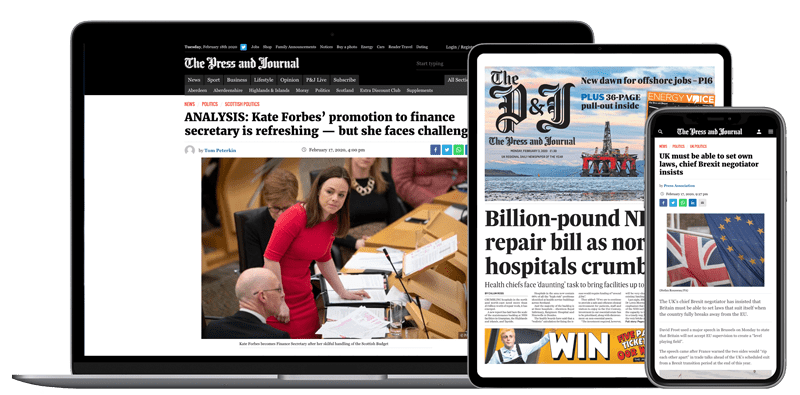 Help support quality local journalism … become a digital subscriber to The Press and Journal
For as little as £5.99 a month you can access all of our content, including Premium articles.
Subscribe