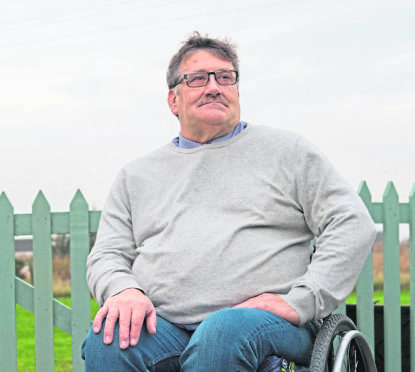 A Caithness man who was unable to carry out jury duty because he couldn't get into Wick Sheriff Court claims he has been "starved" of his civic duty.
David Stark, 57, from Wick, was looking forward to doing his bit at a trial in the town's sheriff court earlier this year, and prepared to turn up at the courthouse.
As it happened, the case was postponed – and in between times, Mr Stark's citation was cancelled because the courtroom in Wick was "unable to accommodate somebody in a wheelchair".
---
>> Keep up to date with the latest news with The P&J newsletter
---
Mr Stark said: "I have been starved of my civic duty.
"When the letter came through and the opportunity arose, I was delighted to have the opportunity that I could make a difference or not. Then all of a sudden that was taken away from me because I am in a wheelchair."
The Scottish Courts and Tribunal Service said a combination of health and saftey and fire evacuation requirements and the fact Wick Sheriff COurt is a listed building both played a part in the decision.
A spokesman said: "The main courtroom at Wick, where jury court business is conducted, is located upstairs on the first floor of the building. There is no lift to the first floor of the building and the structure of the building does not lend itself to the installation of a lift.
"Much of the fabric of the building would need to be changed in order to make the necessary modifications to enable wheelchair access at this level.
"The possibility of installing a stair lift or other similar mechanism to facilitate access to the first floor has been considered.  It did not meet the minimum requirements under health and safety and fire evacuation considerations.
"We are sorry that on this occasion it has not been possible to facilitate wheelchair access for jury duty."
Mr Stark added: ""It is disheartening and utterly soul destroying to be told the only reason you are not going to be part of your community or do your civic duty is because you are in a wheelchair.
"I don't see why they can't make reasonable adjustments. They are hiding behind the excuse that this is a listed building and surely that excuse has been open for long enough."
Gail Ross MSP said: "I am really quite saddened to hear that one of our citizens couldn't carry out his jury duty.
"I do understand there are issues with old buildings but our organisations and institutions have known for long enough now of the need to make buildings accessible.
"This is an equality issue and we should be affording people with disabilities the same opporunities as those without."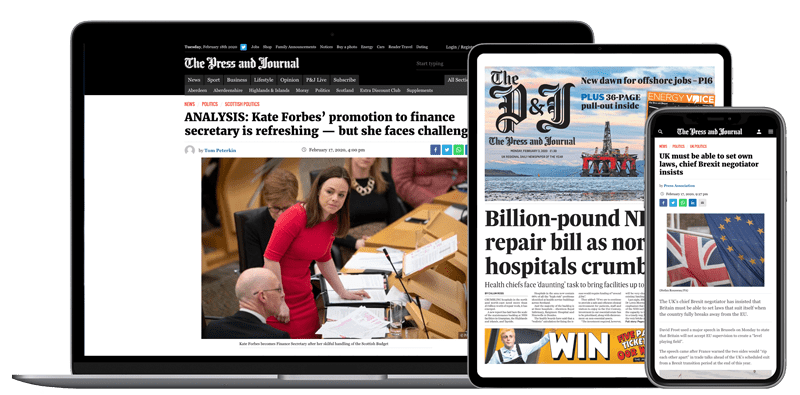 Help support quality local journalism … become a digital subscriber to The Press and Journal
For as little as £5.99 a month you can access all of our content, including Premium articles.
Subscribe