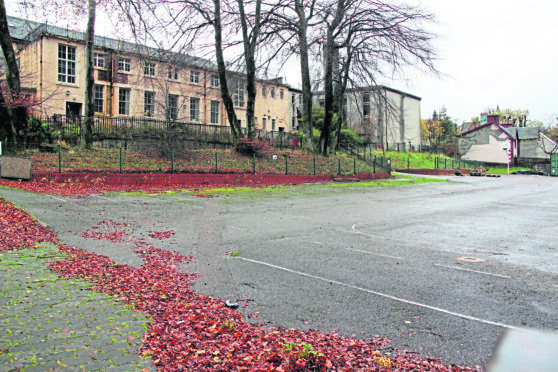 Young people and children have been told to keep out of an unused school due to the dangers and risk of asbestos poisoning.
St Mary's School, a former primary school in Fort William, is being used by children and young people in the evenings and at weekends, say residents. Police officers in Lochaber have put out a stark warning to deter anyone entering the building.
One resident, Maggie MacLean – a shop worker who passes the building every day – said she was sure youngsters were using the building as a hang out.
---
>> Keep up to date with the latest news with The P&J newsletter
---
She said: "I see that there is activity in the building almost daily and I am very concerned that someone is going to get hurt. These old buildings are not being secured as much as I would like.
"Anyone can sneak in.
"At one point in the summer it also looked like a small group of people were using the building as a hostel while they were in the town. But they have gone now. "
A spokesman for Police said: "Police in Lochaber are appealing to local youths and their parents in Fort William to be aware of the hazards of entering disused and derelict buildings.
"In particular, the former St Mary's Primary School on Fassifern Road, Fort William has been targeted by local youths who have been entering the derelict site.
"Parents and youths are warned that this particular building has been identified as containing asbestos which has the potential to cause serious health issues later in life and it is extremely hazardous to enter the building without the correct safety equipment."
Councillor Andrew Baxter said it might be some time until the fate of the former primary school is sealed, He said: "The sale and the redevelopment of this site is tied up with the future of Balfour Hospital.
"To date we don't have any  timelines in place for that.
"We had a similar problem up at the old school on Upper Achintore with young people getting in and setting fires.
"I am disappointed to hear that a similar thing is happening at St Mary's but I am going to raise the matter immediately  with council officers to find out what can be done to further secure the building and warn parents of the dangers of playing on this site."
Concerned former pupils
After a message from police went out on social media, a number of concerned former St Mary's pupils asked about the consequences of asbestos being in the school.
Tom John Findlay asked: "Could it be why I have asthma, and it's not going away?"
While another former pupil Mark Linfield said: "Did someone put the asbestos in after they'd stopped teaching children there then, or were the children being exposed to the "asbestos which has the potential to cause serious health issues later in life?"
Paul Murphy also raised questions: "Having been a pupil there from primary one to primary three I'd be curious to know where the asbestos risk was too, i.e. low risk in the vinyl floor or falling from pipe lagging like snow.
"I'm more interested out of curiosity. I've been on several asbestos courses for work and some of the victim testimony was horrific. One lady in particular had mesothelioma and the only place it could be traced back to was a pin board at her primary school."
A spokesman for the National Asbestos Helpline said: "Asbestos-related diseases can take anywhere between 10 and 50 years to develop – you may not notice any changes to your health for quite some time. Because of this, it is important to make note of where and how you were exposed to asbestos, and to what extent.
"If you are worried about past asbestos exposure, don't hesitate to get in touch with the National Asbestos Helpline on 0800 043 6635, or email enquiries@nationalasbestos.co.uk"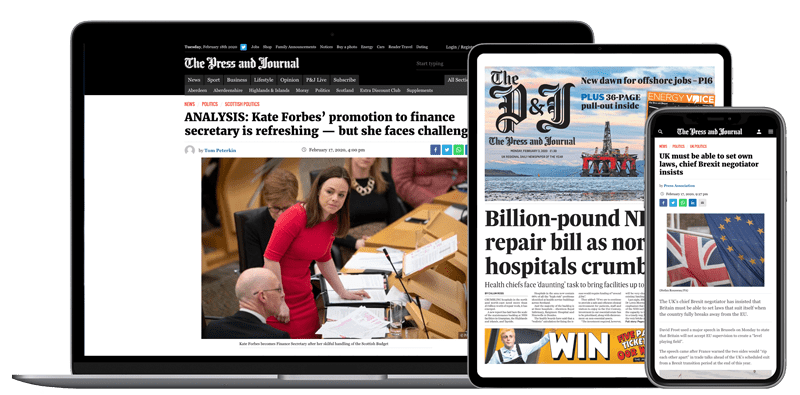 Help support quality local journalism … become a digital subscriber to The Press and Journal
For as little as £5.99 a month you can access all of our content, including Premium articles.
Subscribe