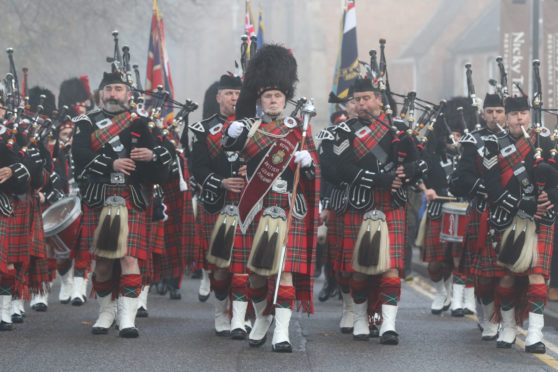 A day of Remembrance services across the Highlands and Islands yesterday served as a powerful reminder of war and of those who had fallen.
And yesterday's Remembrance Sunday marked the centenary of the armistice that ended World War One.
From early morning memorial services to large events in Inverness and towns throughout the region – former servicemen and women alongside their families and many civilians marked a two minute silence at the eleventh hour of the eleventh day.
During a ceremony at Cavell Gardens in Inverness hundreds of the people came together to remember those who bear the scars of war and pay their respects to those lost in conflict.
Among this year's attendees was Ian Burnett, a member of the Royal British Legion Inverness Branch and veteran of the Gordon Highlanders who was left visibly emotional following the service.
Mr Burnett said: "My father went through the first war and the second war and he died in 1968.
---
>> Keep up to date with the latest news with The P&J newsletter
---
"I was part of the Gordon Highlanders for 23-and-a-half years and I served in Northern Ireland. I joined in 1965 so Northern Ireland was the main field of conflict when I was around.
"It is a day to be remembered but also to be celebrated that we are here because of what they gave."
At 3pm more than 70 members of the Commando Veterans Association climbed the hill to the memorial overlooking the former training ground of The Commandos.
David Justice, the son of Len Justice a member of the Number Two Commandos said his father had trained on the hills that can be seen from the memorial.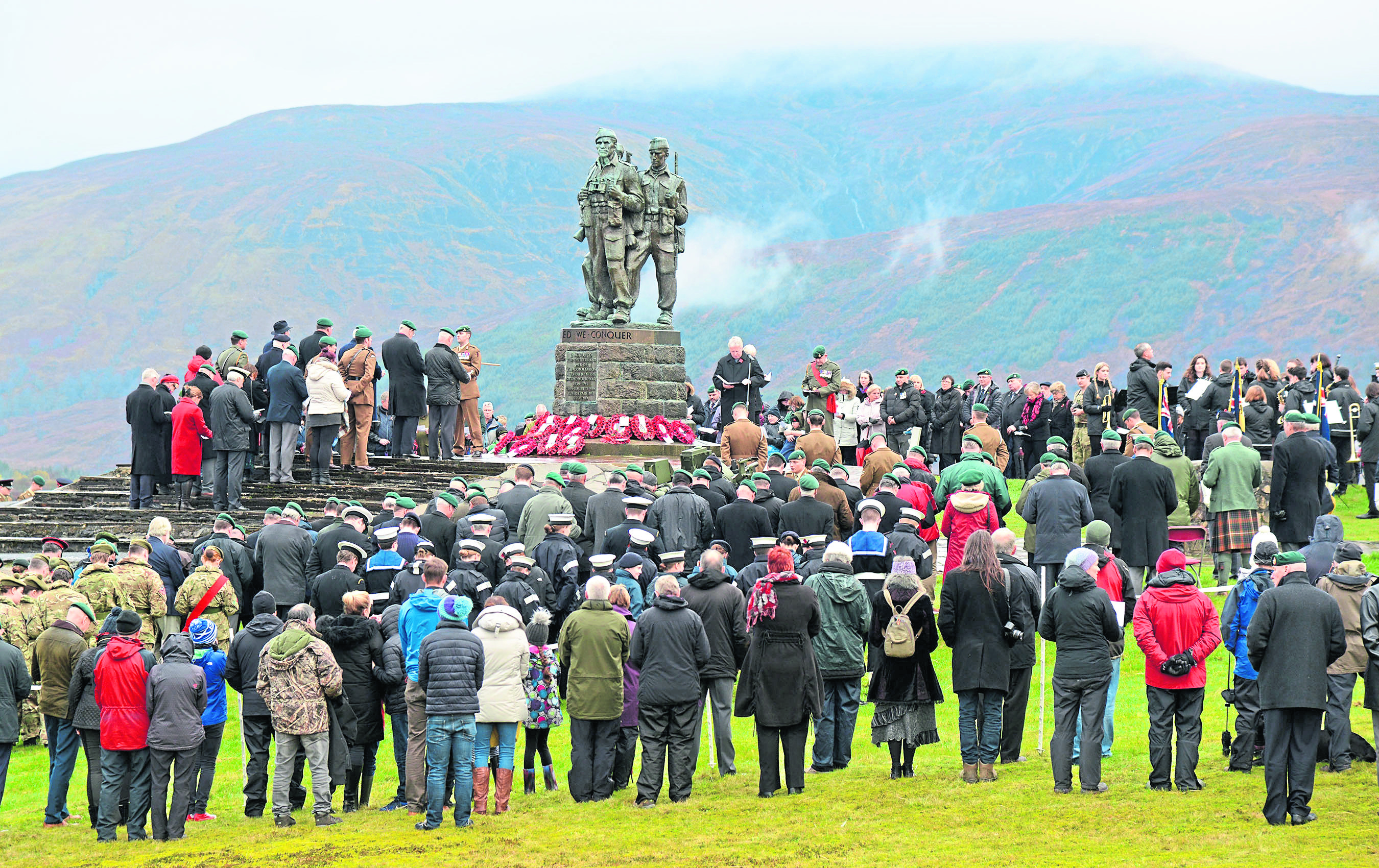 Mr Justice said: "The most poignant moment for those of us who have travelled to be in Fort William this weekend will be the playing of The Flowers of the Forest by a lone piper."
In Fort William more than 100 people marched to the town's war memorial to remember the fallen.
And in Oban, more than 300 people watched a procession from the town's Corran Halls along the Esplanade to a Service of Remembrance.
A handful of World War Two and Korean War veterans in Thurso joined many in paying tribute to the soldiers who lost their lives.
On the Isle of Luing the flag bearer was Seil islander Alistair Fothergill, a young Royal Marine from the 45 Commando based in Arbroath who had returned home to take the honour of being at the service.