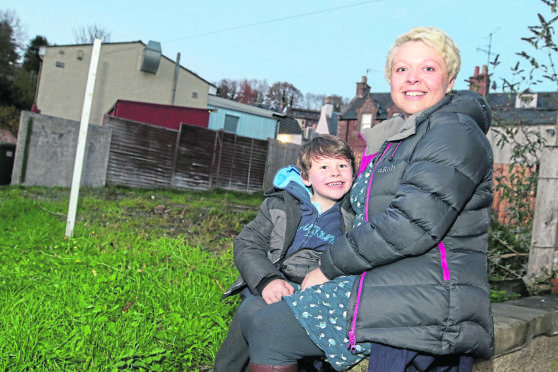 A Black Isle nurse who has battled to overcome family grief and personal illness for almost two years has embarked on the project of her dreams.
Evie Jack has lodged plans with Highland Council to build a tea room in her home village of Avoch, where her family roots go back 300 years.
A senior nurse practitioner in Raigmore hospital, Evie and her family were devastated by tragedy on New Year's Day 2017, when George Jack, Evie's younger brother, was killed in a road accident in Avoch in the early hours.
Months later, Evie's mother died, and shortly after that, Evie had a breast cancer scare and needed treatment.
She said: "After everything that happened, I decided to bring my retirement plans forward. I had that absolute wake-up call – life is just too short."
Evie, who lives with her husband and children in Marybank, said her roots in Avoch drew her back, with the conviction that the time is right for a tea room in the village.
She plans to build it on a gap site in Rose Place in the village's conservation area.
---
>> Keep up to date with the latest news with The P&J newsletter
---
She said: "When I was a little girl growing up in Avoch, it was this unbelievably vibrant, community-spirited hub of activity. That diminished, but it's coming back.
"Before my brother was killed, he and his wife Jillian had started the Avoch Amenities to try and build a sports facility within the village. The group has been successful and are going to build a fabulous sports facility within the village.
"Tourism in Avoch is enormous now, but if you are a tourist there's nowhere to go for a cup of tea. If you're disabled, there's nowhere to go to the toilet, if you're hungry there's nowhere to eat other than the chip shop which is only open in the evening.
"Local people also need somewhere to go. I see the café as a welcoming, homely social hub for everyone."
In homage to her fishing roots and to Maji cottage, the oldest surviving building in Avoch, the tea room has been designed as a modern take on the traditional net stores of the village, with a wooden finish and poppy red corrugated metal roofing.
Evie says she is thrilled by the positive response she has had from villagers to her idea. An enthusiastic home cook, if her plans go through, she'll have 30 covers to keep supplied with home baking, simple meals and snacks.
Evie is supported in the background by her husband Roderick Cormack, a solicitor with Ledingham Chalmers.  She says her 8 year old daughter Ella is likely to have an artistic influence on the project, while her five year old son Seamus may have a culinary input – "he makes excellent scrambled eggs".
---
A previous attempt by Good Life actress Penelope Keith to open a tea room in Avoch became the stuff of village lore.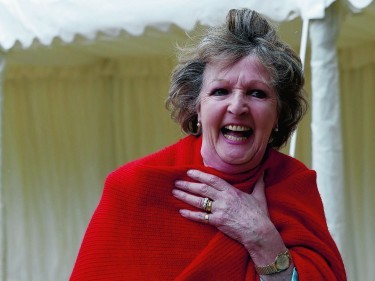 Through their company PenCon Productions, Ms Keith and her husband Rodney Timson bought the site of an old filling station in 2005 with a view to turning it into a tea room, but found themselves  embroiled in a lengthy battle with objecting residents.
Objectors said the plans were an eyesore and in the wrong place.
Highland Council and the Scottish Executive both refused planning permission.
In 2008, the plans were lodged again, and again villagers responded with objections.
A petition apparently signed by half the village population was deemed bogus, becoming the subject of a police inquiry when some of the names were found to be of dead people.
In 2011, another set of plans were lodged with Highland Council, and this time they were approved.
A year later, the couple bought an eatery in Rosemarkie, and the Avoch site went quiet, continuing to fall into decay.
In 2016, PenCon Productions agreed to let Avoch and Killen community council make use of the site as a community garden for the benefit of residents and visitors.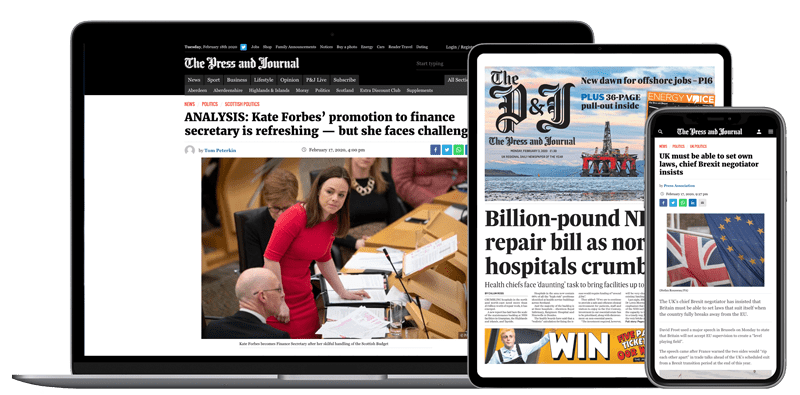 Help support quality local journalism … become a digital subscriber to The Press and Journal
For as little as £5.99 a month you can access all of our content, including Premium articles.
Subscribe