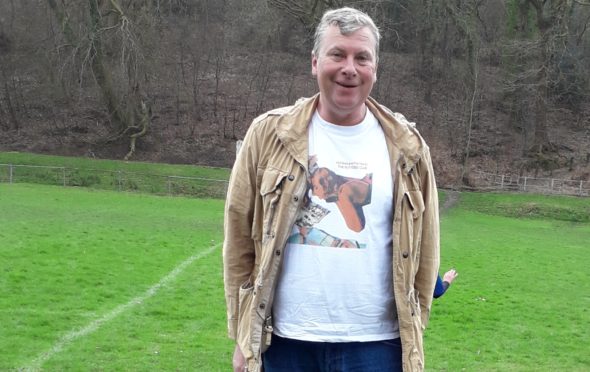 A football fanatic is looking for suggestions for his second book – on non-league football fields throughout the north.
Mark Jones, 50, has followed football all his life, but with a reduced income and a move to the Scottish Highlands, he is working on his second anthology of those football pitches in communities where people play for "the love of the game".
Welshman Mark, who has also raised money for mental health charity Mind, said: "I remember going to the football with my dad when I was a lad. I can still remember the songs we played in the car there, and the radio-results show or the terrible long silence on the way home, depending on the result.
"Growing up I was a football casual, and then a season ticket holder for some of the biggest clubs in the UK. I am now part of a network of men and some women who are called groundhoppers, in that we don't support any particular team – but we just get out and about and watch teams play.
"Football at every level in Scotland shows grit and determination – but it is also a way for people who are socially isolated or suffering from mental health issues to get out and about.
"Since moving to the Highlands earlier this year, I have managed to catch some great football at ordinary, everyday pitches – the passion and drive is palpable. You don't need to pay huge amounts of money to enjoy watching.
Mark, from Pontypridd, South Wales, published his first book The Enthusiast's Guide to Non-League Football in Wales: Part One earlier this month.
He hopes to publish a second book on football pitches in the north of Scotland and the islands next year. He is looking for suggestions from local players, spectators and clubs on what football fields should be included.
Mark said: "I wrote the first book because I knew the football fields of Wales, so Scotland is more of a challenge. I have visited 264 football stadiums, pitches and fields throughout Europe. Some of them are breath taking. But to be honest I think the pitches in the north might take some beating.
"The most northerly pitch I have visited in the UK is Dingwall to see the Staggies triumph five-nil over a disgruntled Morton. This pitch is further north than some of the Scandinavian pitches. It also has the best hot pies!"
Mark can be contacted on markjones489@btinternet.com. This weekend he hopes to see Queens Park versus Connah's Quay Nomads in a Scotland v Wales "winner takes all".
---
Across the north of Scotland there are football pitches that have awe inspiring backdrops.
Claggan Park, Fort William, Mackessack Park, Rothes and the only pitch on the island at Eriskay are three of the north's most impressive pitches who could rightly claim to be the most picturesque in Britain.
Fort William sits in the shadow of Ben Nevis, with Scotland's highest mountain acting as a wind break in some of the worst of the Scottish weather.
Called Claggan Park, Fort William Football Club have the dubious honour of not having won a game since 2016, although last week it did have its first 5-5 draw at home.
Rothes Football Club were founded in 1938 and play at Mackessack Park in Rothes, near Elgin in Moray.
They play in tangerine shirts, colours they inherited from Dundee United after purchasing the floodlights from Tannadice Park. Mackessack Park is named after Douglas Mackessack, a local laird and whisky magnate and an early benefactor of the club.
Spectators to the park can see Ben Aigen rising above the trees one end of the park while watching the team.
The home base for football on Eriskay rose to international fame when it was named as one of the most unique places in the world to play a game by FIFA.
The terrain is fairly bumpy, the weather is often wild but that doesn't stop the islanders putting together a team for local derbies that are enjoyed well into the night.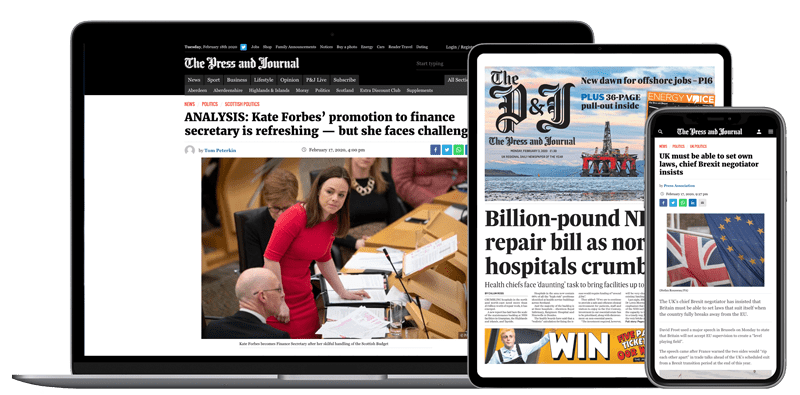 Help support quality local journalism … become a digital subscriber to The Press and Journal
For as little as £5.99 a month you can access all of our content, including Premium articles.
Subscribe