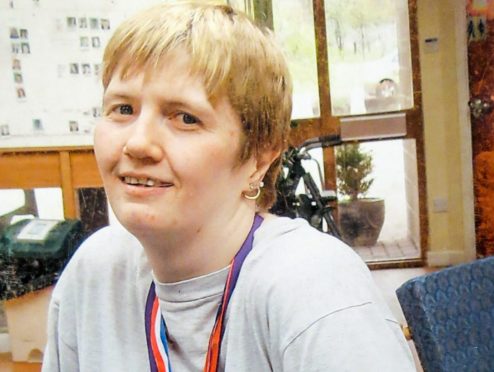 A heartbroken couple have won a legal battle against NHS Highland after their daughter died from a brain tumour two months following an all-clear.
Inverness woman Amanda Robertson, 40, was rushed to hospital four times in nine months after suffering extreme headaches, nosebleeds and vomiting.
Medics reviewed a CT scan and sent her home with painkillers after diagnosing her with a headache caused by trapped nerves.
---
>> Keep up to date with the latest news with The P&J newsletter
---
Her parents begged staff at Raigmore Hospital in Inverness for an MRI scan but it was only agreed to weeks later when her condition worsened.
The actual date of her scan was tragically too late – Miss Robertson died at home on September 2, 2014, six days before her scan.
Watchdogs later ruled medics should have spotted the brain tumour at the first CT scan – and if acted on then she had a 90% chance of survival.
After winning a legal action against NHS Highland, Caroline and Monty Robertson, from Alness, have spoken for the first time to highlight what happened in the hope it saves the lives of others.
Mrs Robertson, 71, said: "It's hard enough dealing with the death of your child but when it's caused by the very professionals who are there to help then it makes it all the worse.
"Amanda would still be alive if staff at Raigmore simply did their job.
"As far as we're concerned NHS Highland killed our daughter and ripped our world apart."
In December 2013 Miss Robertson, who also suffered from autism, told her GP she was suffering from headaches, nose bleeds, balance issues and a suspected lump in the back of her head.
It wasn't until August 15 that she was seen by an NHS Highland neurologist who diagnosed a trapped neck headache and scheduled her discharge for August 18.
But on the morning of her exit, Miss Robertson was violently sick again.
A young doctor witnessed her distress so pushed for an MRI to be carried out and an appointment was arranged for September 8.
Mr Robertson, 71, a retired oil rig fabricator, said: "We begged that neurologist for an MRI and he said there was no need – then he just left."
The family complained to the Scottish Public Services Ombudsman who upheld their complaint.
Sue Grant, Partner at Digby Brown Solicitors and head of clinical negligence, has now helped to secure an undisclosed settlement for the family.
A spokesman for NHS Highland said: "NHS Highland cannot comment on the clinical detail of individual cases. However, we wish to state that we apologised unreservedly to the patient's family and acknowledged the deficits in care and treatment provided to their late daughter. The board has taken on fully the Ombudsman's recommendations and conducted an internal review which was shared with the family."
The difference between CT and MRI scans
CT (or CAT) scan – "computerised axial tomography" – uses x-rays to take detailed body pictures from different angles. A computer then puts them together to make a 3D image so medics can identify the location and size of tumours.
An MRI scan – "magnetic resonance imaging" – creates pictures using magnetism and radio waves and produces pictures from all around the body. It is often clearer than CT scans and can identify the location and size of a tumour, how cancerous it is or if it has spread to other areas. It is especially good at detecting brain or spinal cord tumours. A CT scan costs up to £600 while an MRI is up to £700.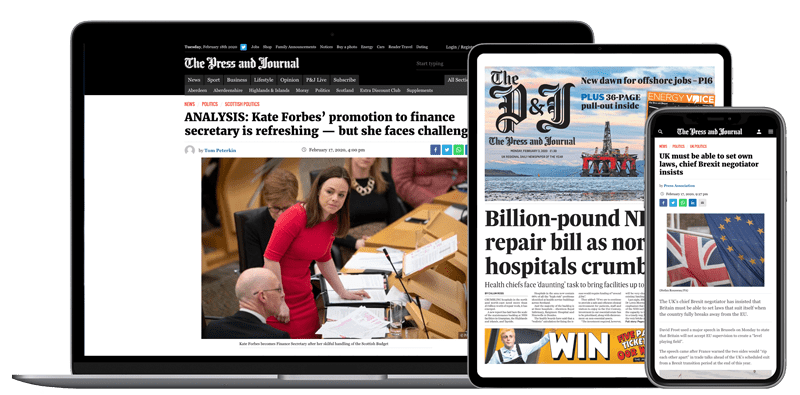 Help support quality local journalism … become a digital subscriber to The Press and Journal
For as little as £5.99 a month you can access all of our content, including Premium articles.
Subscribe