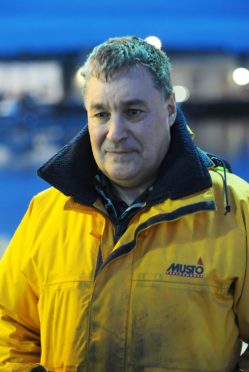 The coxswain of Wick lifeboat is to bow out of service after serving in the role for the past 18 years.
Ian Cormack has served as a member of Wick RNLI station for nearly 35 years – and  his final shout was an emotional one as colleagues planned a surprise after liaising with Coastguard to set up a false page.
Instead of facing an emergency call, he was greeted by his fellow crew members in the base for a farewell.
Mr Cormack said: "It's been a week of mixed emotions, as the realisation that my almost 18 and a half years as Coxswain of Wick Lifeboat is almost at an end.
"It has been an honour to have served the RNLI and the local community for all that time. I've had good times, bad times, funny time and sad times, but the one thing that never ever changed was the backing I received from the crew and officials at the station and most importantly, my long-suffering wife Margaret. For that, I thank them from the bottom of my heart. Without that backing and trust, a Coxswain is nothing!
"However, it is now time to get away from 24/7 call and find time to catch up on things I want to do. Silly things like taking the dog a walk more than 4 or 5 minutes from the car, be able to say today we're going a run to Inverness without having to look to get someone to cover me and yes, maybe even go for a pint now and then!"
Mr Cormack has pledged to aid his successor into the role and has offered to remain at the station in some capacity as a volunteer.
He added: "To the crew, thanks for your commitment and may you always come home safe.
"To our very special Fundraising team, a massive thanks for all you've raised and achieved. You managed to grow from nothing to be one of the most effective Fundraising teams in the whole of the RNLI and your efforts never ceased to amaze!
"Finally, to the public, local businesses, fishermen, donors and anyone that helped out in any way whatsoever. A huge personal thanks from me for the fantastic support you have given me and the station over the years. Again, without that support, the RNLI simply would not exist!
"It's goodbye to my position in the RNLI but I now look forward to taking up the post of Deputy Harbourmaster at Wick harbour, where there are exciting things taking place and I look forward to the challenges that will bring."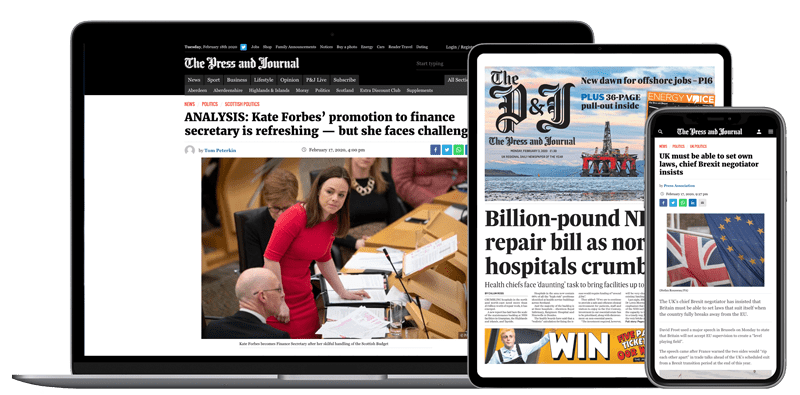 Help support quality local journalism … become a digital subscriber to The Press and Journal
For as little as £5.99 a month you can access all of our content, including Premium articles.
Subscribe