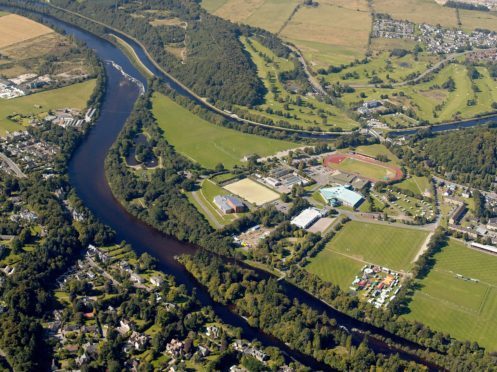 Inverness Caledonian Thistle's stadium manager – and a former firefighter – yesterday made an impassioned plea for people to sign up to a special app aimed at preventing suicides.
Andy Johnstone spoke emotionally about trying to help a friend who had attempted suicide, as well as his experience in dealing with tragedies during his 27 years as a firefighter.
He was at Highland Community Planning Partnership's launch of the app at the stadium yesterday.
He told a large audience: "Last year a close friend told me he had, and still has, mental health issues and had suicidal thoughts.
"I felt so useless. I wanted to help but didn't know what to do or say."
On one occasion the friend attempted to hang himself, but was found in time.
Mr Johnstone said: "I downloaded this app really quickly and I wished I had that information before. It might not help every situation, but will help so many others."
Cathy Steer, NHS Highland's head of health improvement, described the roll-out of the app across the region as a breakthrough in helping understand suicides, adding: "This app will play a key role in helping to build on the range of community resilience and community network activity which exists across Highland to increase awareness of what support is available for people."
The 'Prevent Suicide' safety plan on the app can be completed with the help of a trained listener on a helpline such as Breathing Space, a health professional or with a friend or family member.
The app also includes telephone numbers for local and national helplines which can offer support in some situations where people are feeling distressed or suicidal.
There is also guidance on what members of the public can do to help someone they suspect is feeling suicidal.
Highland Council leader Margaret Davidson said: "It is heartening to see the partners rolling out and promoting the use of the 'Prevent Suicide' app across Highland.
"Any opportunity to help prevent a loss of life from suicide or support anyone in distress is very welcomed indeed."
Chief Superintendent George Macdonald from Police Scotland added: "The Highland area has a long-standing challenge linked to suicide, particularly among men.
"Respecting the complexity of each and every incident, we are consistently told by the families, friends and peers of those involved that more prevention information may have assisted them.
"This app is a new resource and approach in the Highlands having been successfully used elsewhere, including in the North East and Tayside."
The CPP joined forces with Highland's two professional football clubs to help launch the app.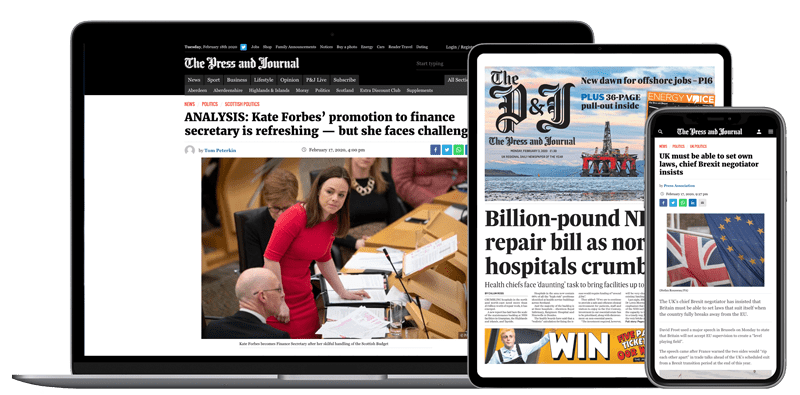 Help support quality local journalism … become a digital subscriber to The Press and Journal
For as little as £5.99 a month you can access all of our content, including Premium articles.
Subscribe