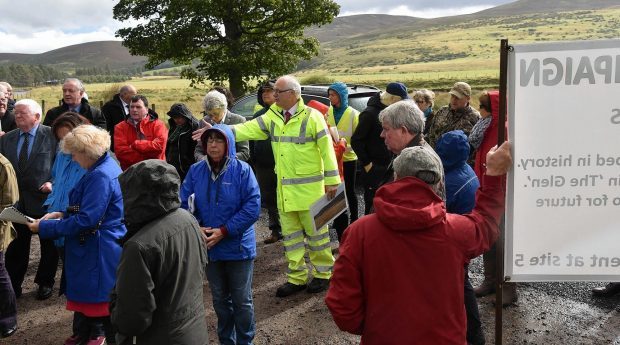 A region-wide call for a rethink to the planning system has been made amid claims a centralisation of the process has failed.
The call comes after Lochaber area committee chairman Andrew Baxter said the lack of local engagement with planning was crippling local democracy in planning decisions.
For some objectors protesting about a planning application in person means a 300-mile round trip.
---
---
Councillor Andrew Baxter said: "When I was first elected as a councillor I wanted to see the return of area committees and greater decision-making in Fort William on Lochaber matters.
"What we need now is for planning to come back from Inverness as well. It is crazy that I am asked to decide on new housing in Nairn. Likewise, why should an Inverness councillor decide what is happening in Glen Etive or Glenuig? Centralisation of planning has failed."
Fiona Robertson, councillor area chairwoman for Ross and Cromarty, said in her personal view: "Yes, it should be much more local than it is at the moment.
"There would be much more opportunity for people to engage with what is going on."
Councillor Bill Lobban said his concern was to do with another layer of governance from the Cairngorm National Park authority – and for many of his constiuents it meant an overnight trip to make a complaint.
Councillor Matthew Reiss, from Caithness, said: "While I believe in localism, and I would always agree things need to be moved to the local area, there are a number of larger applications that need to be dealt with at a different level."
Councillor Jimmy Gray, chairman of the South Planning Committee said: "I understand why councillors and residents would want to have applications heard at a local level. I can understand it both ways.
"The decision to centralise the system was due in part to needing to save costs of having support staff such as planners, legal advisors and accountants to be at meetings when councillors were making these decisions."
Chairwoman of the North Planning committee Maxine Smith said:  " I am very interested in what local people have to say."
A Highland Council spokeswoman said: "Both the Highland Council's planning application committees are open to the public to attend, and we broadcast live via a webcast and archive meetings can be viewed from our website."
The Planning Review body is also webcast.
Why an on-the-day objection matters
Ardross Community councillor John Edmunson, explained why making an on-the-day objection in person matters: "A few years ago there was a planning application due for approval at the planning committee, there were many people in Invermorrison who objected to it.
"We were well prepared and had campaigned in advance of the meeting. On the day of the council planning hearing we mobilised eight protesters to get to the council chamber to show the strength of feeling.
"We weren't able to say anything during the meeting, but the fact that we had talked to councillors beforehand, and that we were there on the day meant we were holding them to account.
"But, I think unless we had organised, made our objections and then went to protest outside the council chamber, that windfarm would have been approved in a place that wasn't right."
On Skye, a trip to a planning meeting can mean two days away from home. Rob Wade, from Sleat Community Council said: "There is nothing like local knowledge when it comes to determining a planning application."
Jim Johnston from Bettyhill, Strathnaver and Altnaharra community council agreed: "When the council was determining a wind farm in our area, we were able to go along to the site visit and share our knowledge of the area.
"Hundreds of objections had been received from people who didn't live in the area, but we were able to give our local view." The application was passed.
However, community councillor Bruce Morrison, from the Black Isle who has been in the role for eight years said: "It is really about learning to work together. When you know the planners, and the councillors there is a way of getting everyone to listen to each other.
"Even when we don't get it our own way, the fact we have been heard matters."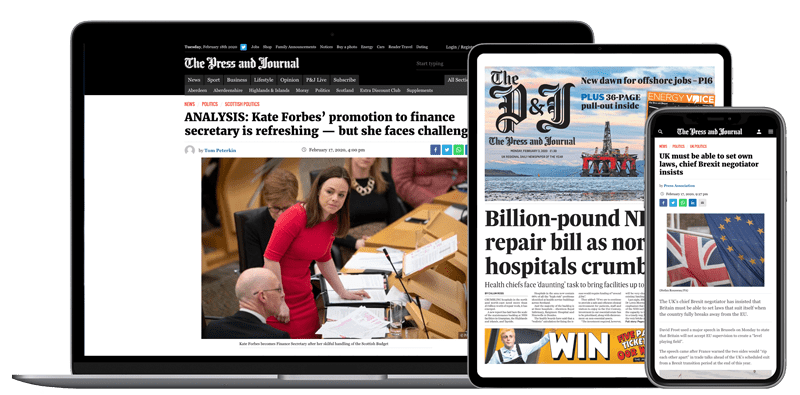 Help support quality local journalism … become a digital subscriber to The Press and Journal
For as little as £5.99 a month you can access all of our content, including Premium articles.
Subscribe