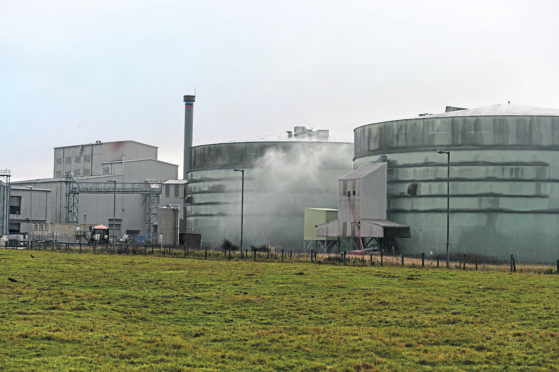 An investigation is under way after a massive silo containing 12,000 tons of wood pellets caught fire at a Highland industrial estate.
Smoke could be seen pouring out of the contained steel silo yesterday as crews worked to dampen fire at Cromarty Firth Industrial Estate in Invergordon.
The structure, containing the pellets to be sold as fuel, is 49ft tall with a diameter of 328ft and was holding enough of the material for 600 lorry loads.
Staff at the Balcas site raised the alarm after seeing smoke emerging from one of two silos at 10.30pm on Monday.
Fire crews from Invergordon then worked through the night to bring the blaze under control.
The fire service said they mobilised four pumps and a height vehicle on Monday night. Two pumps and the height vehicle were still in attendance yesterday.
Firefighters tackle 12-hour blaze at Highland industrial estate
A spokeswoman for Balcas said: "All of the night shift staff were safely evacuated from the site as a precaution, in line with operational protocols. All plant, boiler and production equipment was safely shut down.
"Fire crews attended swiftly to assess and manage the situation and contain the fire.
"The cause of the incident is unknown and will be the subject of a full investigation.
"Operations on the site will be suspended until it is safe to resume production.
---
---
"The silo affected was a reserve inventory so customers are assured that they will see no immediate impact.
"Balcas will be touch with both staff and customers to keep them informed as soon as an initial safety assessment has been made."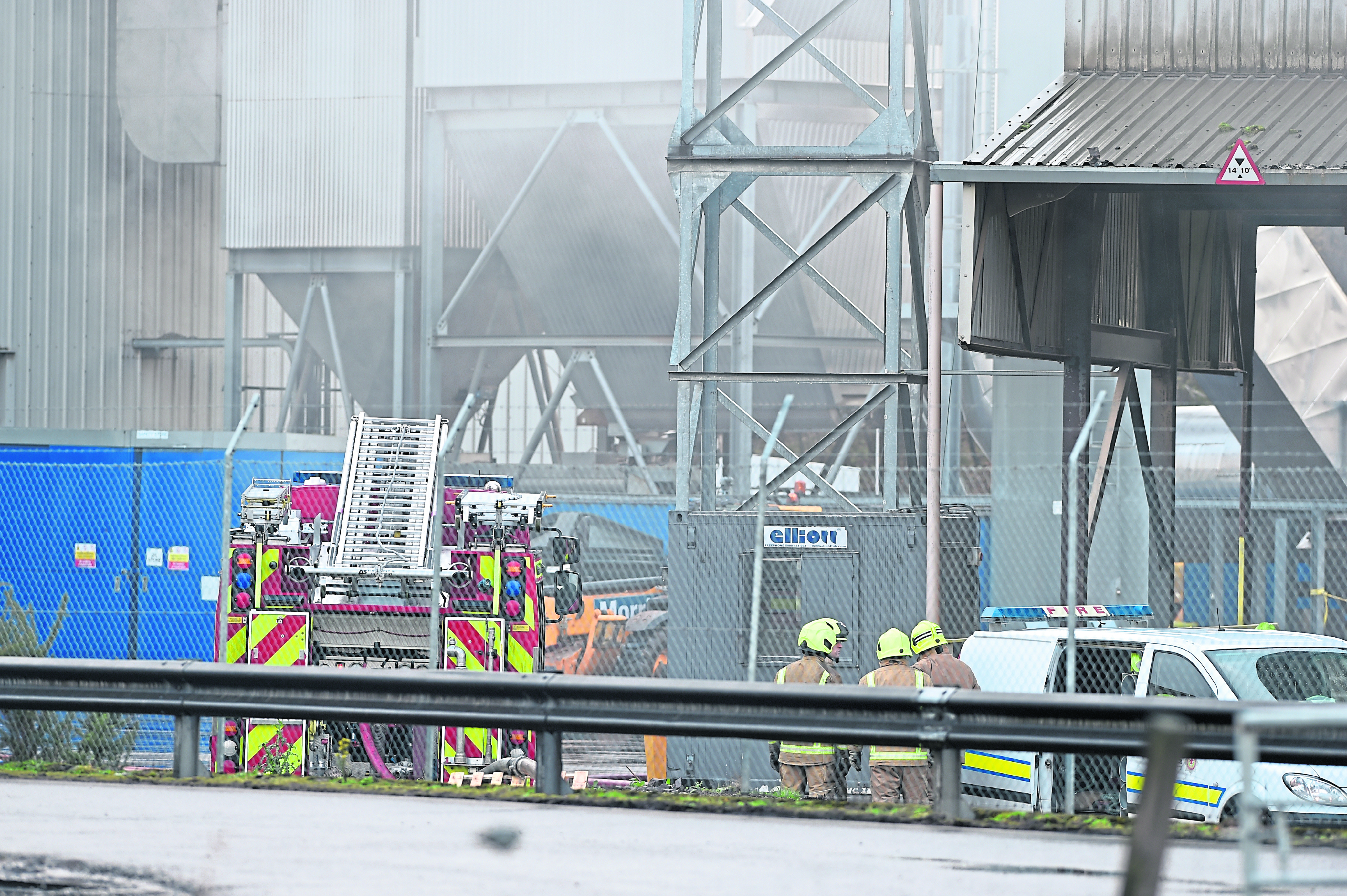 The two storage silos are located separately from the production plant, which can operate independently of the affected storage silo once it is deemed safe to do so.
Balcas is a timber products supplier, and has pioneered biomass renewable energy in the British Isles.
The Invergordon site has operated a combined heat and power plant since 2008 and generates electricity as a by-product of its wood pellet production.