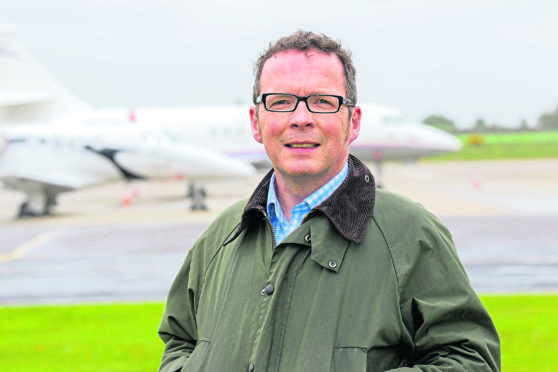 A study into an expansion of air links between Inverness and Heathrow has revealed an additional £17 million will be injected annually into the economy.
Bosses at Heathrow have welcomed the additional daily services announced by British Airways earlier this month – saying it will open more than 83,500 new seats every year to the Highland capital.
The move will increase weekly flights from 10 to 16 and include a new morning service from Inverness enabling a daily commute for business passengers.
Research carried out for Heathrow Airport by consultants Frontier Economics has spelled out in real terms the benefits of the new air links.
The figures released to the Press and Journal reveal how the enhanced service could boost the north economy by up to £17m.
They state: "The launch will see an additional 83,500 seats to Inverness a year and help more international passengers connect to the area, its people, tourism, exports and business.
"Better connections to Heathrow give Scottish businesses more opportunity to reach markets and trade with the world.
"Heathrow deals with 34% of all UK trade (by value) and last year handled 35,000 tonnes of salmon, a major Scottish export, worth £223m to UK economy.
"As part of Heathrow expansion, the airport is working with Scottish airports and the Scottish Government to protect these routes and introduce up to 14 new domestic flights to UK cities, such as Dundee, with a £10m route development fund."
---
---
Heathrow chief executive John Holland-Kaye said: "As the UK's front door, we're are proud to promote Scotland to travellers from around the world who arrive to Heathrow on more than 80 airlines.
"Connecting passengers to the local economy and more Scottish businesses to the world, is vital, and Heathrow will continue to support all airlines in their efforts to boost regional links."
Highlands and Islands Airports Managing Director Inglis Lyon, has described the increased frequency of flights as a "game-changer", saying: "Inverness Airport is the gateway to the Highlands and Islands and its continued success plays a significant role in supporting businesses and communities across the region and also allows visitors ready access to all that Scotland has to offer.
"Connecting this to the UK's front door will bring further benefits for industries such as tourism and business and Heathrow's role in allowing trade with the rest of the world, cannot be underestimated."
The extra flights have been welcomed by the British Association of Snowsport Instructors (Basi).
Chief executive Andrew Lockerbie said: "The sustainability of our business relies on international connections and, importantly, links between Inverness and Heathrow as a stepping stone to our crucial Chinese market."
"The announcement of more frequent links with Heathrow is good news for the Cairngorms, for Scotland and for all of the UK."
---
When British Airways re-established a connection between Inverness and Heathrow in 2016 after a 10-year absence, it resulted in 104,000 new seats opening up to the Highlands each year.
Within four months, Loch Ness cruise firm Jacobite recorded a 12% jump in visitors.
Of those, 7% came from new tourist markets in Asia and regular long-haul travellers from North America.
The new air links being introduced next year will further boost seat numbers by 83,500.
Freda Newton, managing director of Loch Ness by Jacobite, said: "A link between Heathrow and Inverness has been the boost that the Highlands and Islands needed to build on Scotland's natural strengths and capitalise on the international appeal that our region holds.
"It is from a direct link to a hub airport – where passengers can easily transfer from around the world – that this 12% jump in visitors has occurred to benefit the Scottish regions and economy and I hope it will encourage more links to Scotland from an expanded Heathrow in the future."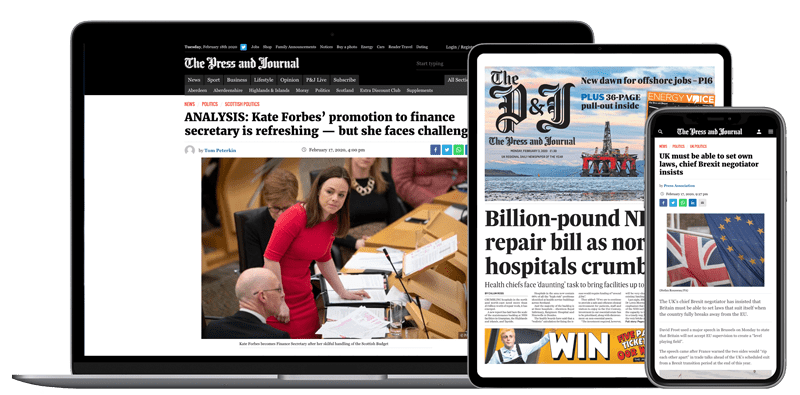 Help support quality local journalism … become a digital subscriber to The Press and Journal
For as little as £5.99 a month you can access all of our content, including Premium articles.
Subscribe