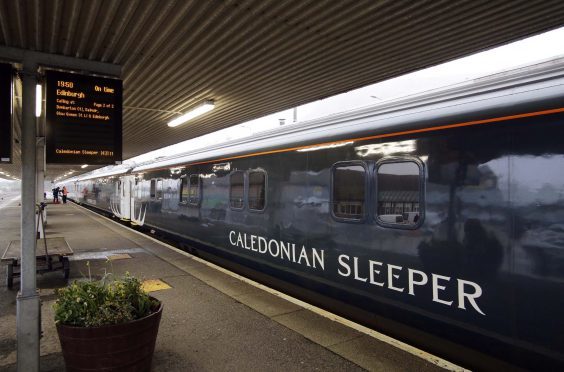 A price hike on the Caledonian Sleeper train has been condemned by politicians and users, saying an urgent review must take place.
A pricing structure introduced at the end of October is making the sleeper unaffordable for families and individuals to get to the UK capital, users say.
With a base price of £140 per berth for an individual, one family has seen its ticket price rise by more than 30% for the same journey in a matter of months.
In comparison to other modes of travel, buying a ticket leaving Inverness today and returning on Sunday, a flight costs £121.99, a seat on the bus costs £79.35, fuel for a car would cost around £140 while a ticket on the sleeper train comes in at £480 return.
Train user and community councillor Stuart MacKellaig, from Newtonmore, said: "It is fair to say that the prices of tickets have increased dramatically over the last six months including the introduction of a new pricing structure in October.
---
---
"This has effectively abolished the standard class price for a single berth. That is to say you can only now travel in a berth if you pay what was a first class price."
Before October, passengers could book a berth on the train for prices as low as £85 based on sharing – that has now risen to a minimum price of £140 for a solo occupancy.
"For us, the minimum cost of a family of five using the service with berths as opposed to seats, travelling between Newtonmore and London return was £415.00 in July 2018.
"If the Friends and Family Railcard is prohibited from being used this price then the next best price is the Family Ticket which increases the price to over £600 for the same journey."
Ian Budd from Friends of the Far North Trainline said: "Putting prices up so high it makes it too expensive for anyone but tourists to travel is just ridiculous. It should be reviewed immediately. "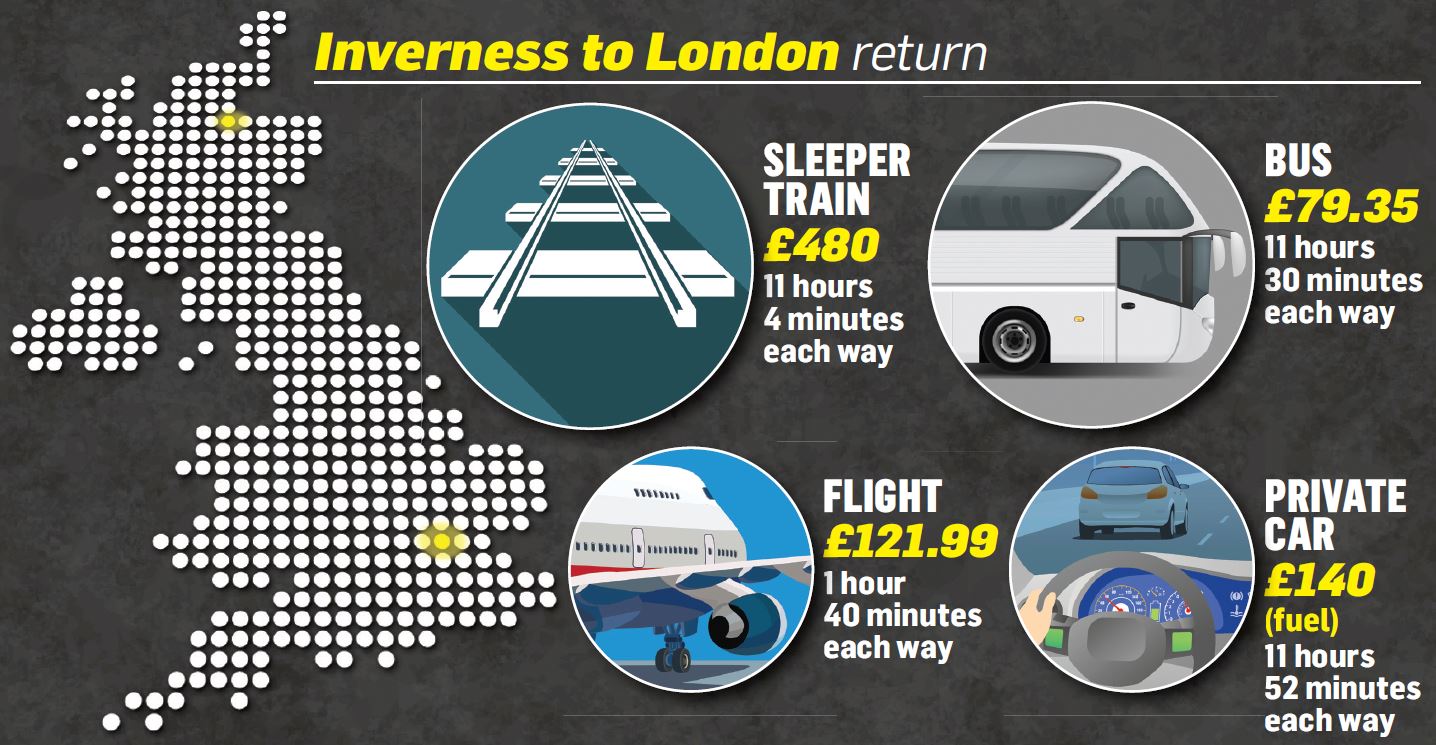 Ross, Skye and Lochaber MP Ian Blackford said: "I must say it is concerning to learn of some of the more dramatic ticket price increases, particularly for those with families, who are travelling down from the north of Scotland.
"I would urge Serco to review their new pricing structures for the Caledonian Sleeper. The demand for the service is there, the validity of that service must be kept intact."
Ryan Flaherty, Caledonian Sleeper managing director, said: "Caledonian Sleeper is the most civilised way to travel between London and Scotland, ensuring guests arrive at their destination relaxed and refreshed with plenty of time to take on the day.
"Since taking over the franchise in 2015, we have made great strides in making the service more attractive with a 26% rise in total journeys."
The Caledonian Sleeper is due for a major overhaul of its rolling stock due to come into use in the Spring of 2019.
Changes mean shared single berths will be a thing of the past, with plans for double rooms and solo rooms on offer for travellers.
Ryan Flaherty, Serco's managing director for Caledonian Sleeper, said: "Rooms will start from £150 for one person travelling while for two people sharing the cost is from just £170.
"That is extremely competitive especially as Caledonian Sleeper combines centre-to-centre travel with an overnight stay – unlike other travel options.
"The on board experience also sets Caledonian Sleeper apart. Guests can enjoy a range of food and drink from some of the finest suppliers in Scotland as they relax in the Lounge Car or from the comfort of their own room.
"And on Caledonian Sleeper, guests can also transport excess baggage, including bikes, completely free of charge.
"We have also introduced a variety of ways to simplify the booking process – including a new website and a dedicated Guest Service Centre in Inverness – and the majority of guests travelling on Caledonian Sleeper now use eTickets.
"And the best is yet to come as in spring of next year we will usher in a magical new era of travel with the introduction of a brand new fleet of trains."