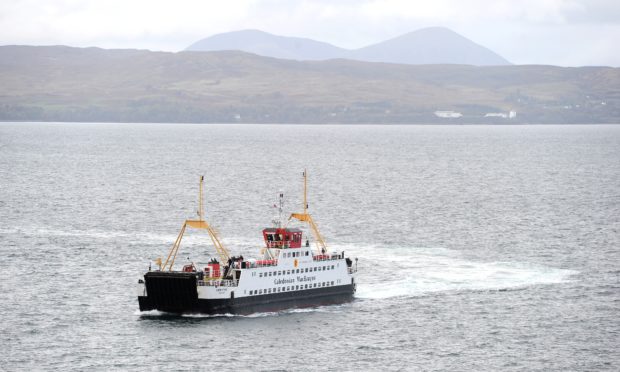 A meeting has been called to discuss one of the busiest routes on the west coast ferry network – but users say it is not words but action that are needed to solve poor service.
Skye, Lochaber and Badenoch MSP Kate Forbes has called a meeting with ferry minister Paul Wheelhouse to discuss the Mallaig to Armadale ferry route.
Ms Forbes said she would be making the case for funding at next week's meeting with Mr Wheelhouse MSP, saying the Skye crossing "needs to be well-supported".
With potential new ferries in the pipeline for Scottish routes, it is understood both the MSP and the Skye Ferry Users Group want serious consideration to be made to providing a boat for Skye.
Last year more than 76 days were lost to passengers due to the current vessel, the Loch Fyne, being unable to sail at various tide levels throughout the season.
Earlier this year it was revealed that the route was CalMac's fifth most popular crossing on the network with 285,483 passengers for the 2017 season.
---
---
Ms Forbes said: "The Mallaig to Armadale crossing has been beset with difficulties over the last three years. These have been well documented.
"Local people and businesses have consistently told me that they need to see light at the end of the tunnel and a plan in place to ensure reliability, resilience and stability on that route.
"A number of additional challenges across the network, particularly at the start of this summer timetable, mean that ferries are top of the agenda more generally.
"I'm meeting with Paul Wheelhouse  to discuss the long term plans for Mallaig to Armadale route and to make the case that this is a popular route that needs to be well-supported."
Rob Ware from the Skye Ferry Users Group said: "This meeting is all a bit academic unless a ferry can be commissioned for the route, that can run when the tides are low.
"It is not CalMac's fault, the ferry that was built for the run was taken to another route, but the fact is that decision in 2015 was disastrous for this route. There doesn't seem to be any good news on the horizon.
"With 395 cancellations this year so far, the only things that will solve the problem is a suitable vessel. What we need is action, words are no longer enough. "