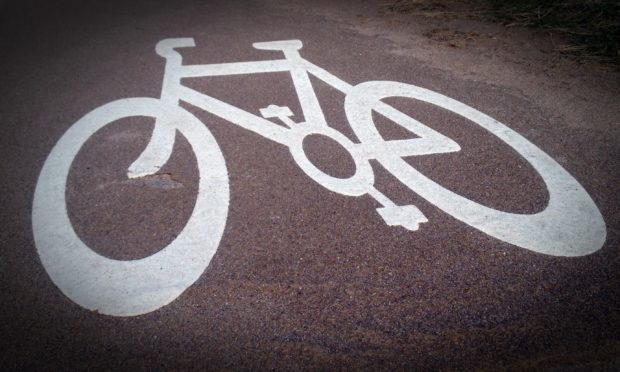 A controversial proposal to make one of Inverness's main city centre streets one way will proceed to statutory consultation, Highland councillors voted yesterday.
The decision dismayed protesting local residents and left Opposition councillors questioning the concept of local democracy.
Statutory consultation is the next stage in changing traffic management in the area, as proposed in the consultant-led Riverside Way report.
Ballifeary residents say they were not properly consulted during the report's preparation, and the survey figures quoted in the report to convey traffic flow in the area were based on a survey taken in the July holiday fortnight, when their district is at its quietest.
As well as proposing making Ness Walk to Bught Park one-way south with two-way cycle lanes, the proposals are for a 20mph speed limit and improved traffic management in the area during big events in Bught Park.
Helen Smith, from Ballifeary Community Council, said local residents were not against trying to improve traffic management in their area, but felt the one-way system would further congest Ballifeary, and create a rat run along Ness Walk.
---
---
She said: "Our quality of life has already gone down since parking charges were introduced in Eden Court and Highland Council car parks.  We're now an overflow car park for the area.
"We wanted the council to listen to us before approving the statutory consultation, so that our concerns could be taken into account.
"In statutory consultation we have to become road traffic legislation experts and council officers have the upper hand as they have access to information that we don't."
Councillor Bill Boyd moved defer the report's recommendations to the next Inverness City meeting after discussion with local groups, but his motion was thrown out 13 votes to four, with one abstention.
Mr Boyd said: "We've got to take people along with us. It's obvious we're not. The original stakeholder group didn't include local people."
Councillor Ron MacWilliam, who seconded Mr Boyd's motion said: "There is a deficiency in local democracy.
"There have been four private meetings on this subject but the community councils and local groups haven't been afforded that same opportunity."
Inverness city manager David Haas stepped in to emphasise the statutory duty of council officers to consider objections during the consultation process.
He said: "Matters that remain unresolved must come back to committee."