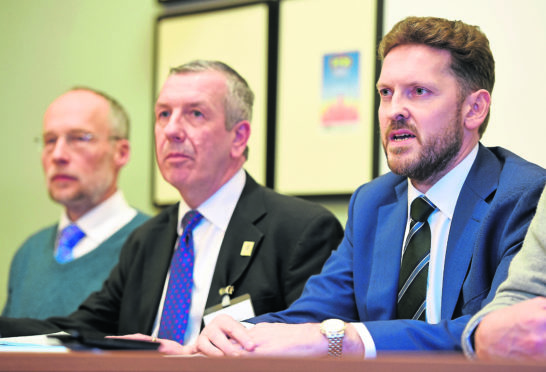 Patients are now coming forward with claims of bullying within NHS Highland, it has been revealed.
There were calls yesterday that they too should be able to give evidence to an independent QC-led review into allegations of a bullying culture over the last decade.
More than 60 employees and former staff yesterday met with senior north politicians and union officials to describe their own personal experiences within the health authority.
The meeting in Inverness came as the Scottish Government announced the review would be conducted by John Sturrock, QC.
Mr Sturrock, who has a background in mediation, said: "These are difficult and sensitive issues. My primary role is to provide a safe and confidential place for people to be heard and to explore with them what the underlying issues might be."
Dr Iain Kennedy, one of the four original whistleblowers who came forward with claims of a "bullying culture" within NHS Highland eight weeks ago, said: "I have now had telephone calls from patients whose descriptions of their experiences are identical to those from staff."
Meanwhile, NHS Scotland chief executive Paul Gray has written to NHS Highland to offer an increased level of support to help the board recover its financial position and strengthen internal governance.
The health authority has a projected deficit of £19.9 million for the current year.
An NHS Highland spokeswoman said: "We welcome the offer of an increased level of support to help the board recover its financial position and strengthen internal governance."