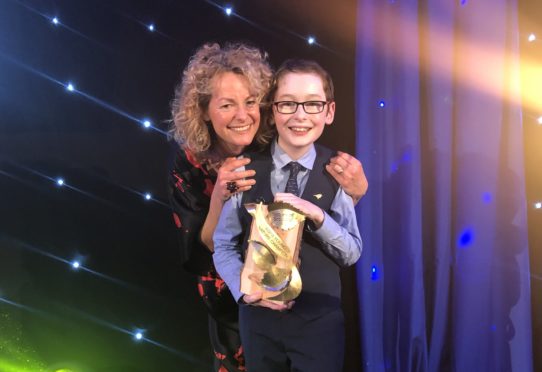 Cairngorms Nature Young Ambassador Xander Johnston has been named a Young Nature Champion.
His accolade in the RSPB's prestigious Nature of Scotland Awards is for his outstanding dedication to conservation in the Cairngorms National Park.
Young Nature Champion is a special new award created this year to mark the Year of Young People in Scotland and the winners were announced at Thursday night's awards ceremony at the Sheraton Grand Hotel in Edinburgh.
Xander first came to the attention of the Cairngorms National Park Authority (CNPA) when he attended a "Nest Quest" to look for Wood Ants as part of the Cairngorms Nature BIG Weekend.
This sparked a love of ants and he entered a video about them into the Young Presenter competition, where he was a runner up in 2017. He is also a regular volunteer with the Cairngorms Rare Invertebrates Project.
He said: "It was exciting to be nominated and be invited to the awards, and then to win was so cool, I still can't believe it's real. I want to thank everyone who has supported me and helped me to get to this stage. I can't wait until next February when I can get back out to start surveying again."
Xander McDade, Convener of the CNPA, said: "Xander's love of nature in the Cairngorms at such a young age should be an inspiration to us all. He beat some tough competition and the whole CNPA team is incredibly proud of him. I'm sure we will see many more inspiring nature videos from him and before long he'll be on our TV screens inspiring an even wider audience to engage with nature."