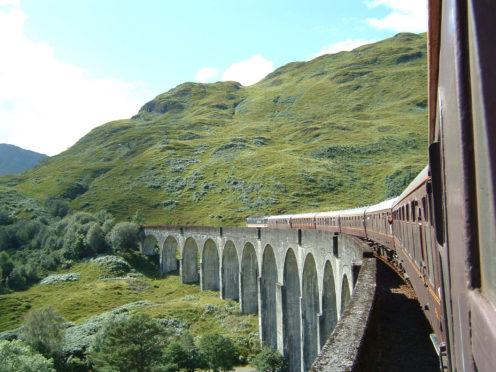 Tourists travelling on the award-winning West Highland Line are being sorely disappointed by last minute cancellations and delayed works on the line, says an action group.
Friends of the West Highland Line say The West Highland Review Group, a government-backed stakeholder body, will demand progress, after another train was cancelled recently – this time due to lack of a train driver.
Visitors to the area in recent weeks have been quick to express dissatisfaction with the service, among them train enthusiast Shane Bryant from Poole in Dorset.
Mr Bryant had booked a trip for himself and his partner especially to take the train on the West Highland Line – and to go over the Glenfinnan viaduct.
He said: "I feel our trip was ruined as we were on a bus and couldn't even see the viaduct from it."
---
---
John McCormick, from Glenfinnan, said: "We are hoping that the operator can come up with an urgent solution to the problems on the line.
"We know that in part the problems stem from delays in the rolling stock coming onto the central electrified line – but something needs to be done fairly fast to improve things."
The group, which includes representatives from Transport Scotland, Lochaber Transport Forum and Friends of the West Highland Line is due to make its conclusions and make recommendations in mid 201 9.
Mr McCormick said there were a number of problems on the line, both in the number of trains and staff.
"It seems to be very tight at the moment if someone is off ill," he said.
"The local bus companies do a great service if the train is cancelled but many people just want to use the train because it is one of the finest lines in the world."
A spokesman for Scotrail said: "On November 2, engineering works overran at Ardlui which impacted on services.
"Scheduled engineering works throughout September and October also meant we had replacement bus services running on the WHL.
"Performance for the period across Scotland was down across the network due mainly to infrastructure issues.
"This again may contribute to the general perception of services not being where we'd like it to be."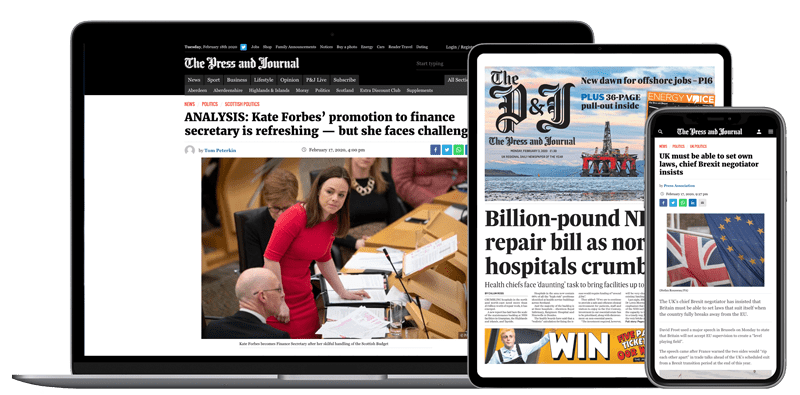 Help support quality local journalism … become a digital subscriber to The Press and Journal
For as little as £5.99 a month you can access all of our content, including Premium articles.
Subscribe