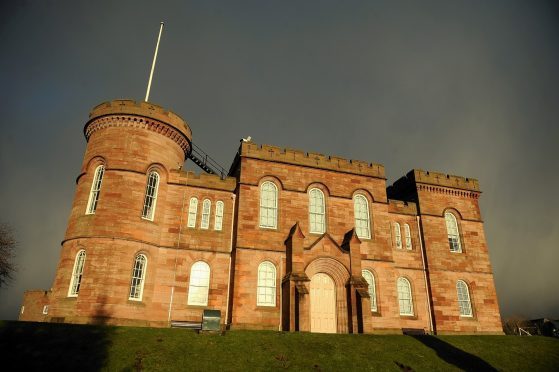 Anxious parents called police when they saw a stranger holding hands with their children in an Inverness playpark.
James Addison gave the six and seven-year-old youngsters sweets and tried to lure them to a house with a false promise that their fathers would be there.
The 35-year-old also offered to buy one child a go-kart if he went with him, Inverness Sheriff Court was told yesterday.
Addison appeared for sentence before Sheriff Margaret Neilson and admitted a breach of the peace in Glendoe Terrace, Inverness, on August 31.
The court heard that the pair were playing when Addison approached them and said he knew their dads.
Fiscal depute David Morton went on: "He asked them if they would go to his house where their fathers were. The children moved away from him but he followed them and took their hands.
"He gave them sweets and offered to buy one a go-kart. It was time for the children to be home and one set of parents went looking for them.
"They saw Addison holding their hands but they didn't know him and challenged him. He said he used to live in the area and had returned to look up old friends.
"The parents noticed that he was intoxicated and frothing at the mouth. He said he was only chatting to the children and had no intention of harming them. The police were called and he was traced a short time later." Mr Morton went on.
Defence agent Rory Gowans said his client, described as an Inverness prisoner, had come north from Glasgow to make a fresh start.
"He tells me he lived in Glendoe Terrace when he was 15 and hoped to meet old friends. He had taken a drug and alcohol so the whole thing is a bit of a blur.
"But he assures me he did not intend to harm the children." Mr Gowans added.
Sheriff Neilson noted that Addison had "a shocking list of previous convictions" but there were no sex offences on his schedule.
She jailed him for eight months backdated to September 3. As Addison was led away from the dock by security officers, an onlooker in the public gallery shouted: "Sick, sick" towards him.