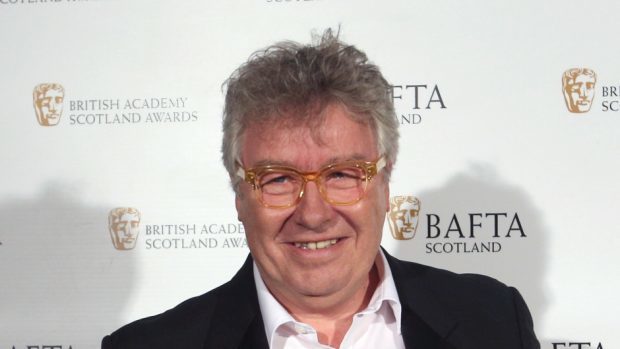 Rab C Nesbitt actor Gregor Fisher drew huge crowds to the Cromarty Film Festival over the weekend.
The 12th annual festival in the Ross-shire village screened a host of top movies, as well as attracting some big names in the business to meet the public.
Outgoing Cromarty Film Festival chairman Don Coutts said around 2,500 people attended all the events, including 25 screenings.
Along with Gregor Fisher was the director of the critically-acclaimed movie 1984, based on George Orwell's classic novel of a totalitarian society.
Michael Radford told how the classic was made under considerable pressure as the production company insisted on a release date of 1984 – for obvious reasons.
Although it starred John Hurt and Richard Burton, it also featured one Gregor Fisher as Winston Smith's neighbour Parsons.
Fisher attended some of the screenings of movies over the weekend, but met with fans yesterday in a question and answer session.
He revealed "only got £2,000" for famously appearing in adverts for Hamlet cigars as his character Baldy Man – jokingly lamenting how famous actors now get paid six-figure sums for similar roles.
Fisher also said he missed out on a part for About a Boy, while claiming he receives no Royalties for his role in Love Actually.
Another popular attraction at the festival was Gary Pollard, a revered industry "monster sculptor" of more than 30 years' experience.
He most recently disturbed the minds of 8.5million people during the new Dr Who series with his Tooth Monster.
He gave a take about his methods and revisited his creative work on films such as Little Shop of Horrors, the Harry Potter series, The Phantom Menace and Alien 3.
Mr Coutts said: "It has been another great year for us and we were delighted to have such big names attend.
"I have had a great time working for the festival and I know it will, dependent on funding, go on astounding with the warm immediacy of viewing films together."
He said that plans for a state-of-the-art cinema by the village ferry slip being given the go ahead should provide next year's event with a further boost.