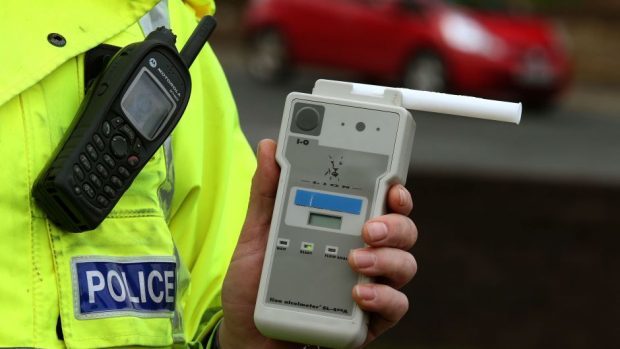 Three motorists have been charged with drink driving offences just hours after police launched a festive campaign to crack down on offenders.
Officers in the Highland and Islands launched their annual campaign on Saturday to prevent and tackle those committing drink and drug driving offences to reduce the number of casualties on roads in the north.
A 49-year-old man and a 56-year-old man both appeared in court yesterday after police charged them with driving under the influences at the weekend.
Meanwhile, a 37-year-old woman was also arrested for similar offences and is due to appear in court at a later date.
Road Policing Inspector Neil Lumsden said: "Drink driving is not acceptable at any time of the year and the festive period is no exception.
"People should be able to enjoy themselves at this time of year but I would urge anyone going out for a drink to plan their travel in advance so that the need or temptation to drive whilst under the influence is removed.
"As part of that they should consider any journeys they plan to make the following day, especially in the morning.
"Our advice is that the best approach is none – if you need to drive then do not drink and if you want to have a drink leave the car at home."
During the forces 2017 festive campaign, a total of 37 drivers across the Highlands and Islands were charged with drink or drug related offences.
Inspector Lumsden added: "Policing in the Highlands and Islands benefits from strong public support and we know that about 50% of all drivers detected driving whilst unfit due to drink or drugs are as a result of a report by a member of the public.
"Please enjoy yourself during the festive period, and if you are going to drive my advice is do not drink any alcohol. Don't let alcohol or drugs ruin your own or anybody else's festive season."