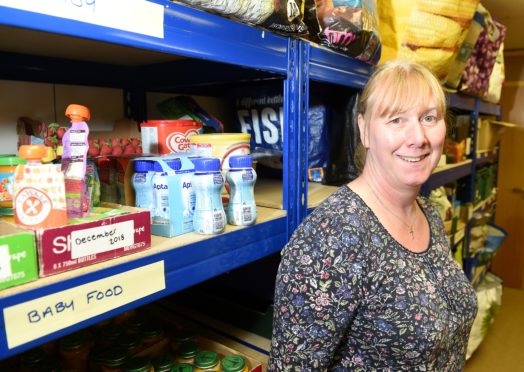 Staff from the Highland Council's Benefits and Welfare Reform Team have this year decided to forego their traditional office Secret Santa in a bid to aid those less fortunate.
Donations have now been made to Blythswood's Highland Foodbank instead of the usual gift donations to one another.
Sheila McKandie, manager of the Highland Council's Benefits and Welfare Team, said: "On a daily basis we work with the dedicated team at Blythswood Highland Foodbank directing people to them who are in urgent need.
"At this time of year when some offices are signing up for Secret Santa gifting, we decided that rather than buying each presents we would rather spend the equivalent amount of money on buying vital and necessary food for those most in need.
"We have all filled shopping bags with non-perishable food items and these are being delivered to the Highland Food Bank. For as long as food banks are required, we hope to make such donations regularly."
The Highland Council Welfare Team supports vulnerable families and individuals across the Highlands to maximise their incomes by directing ways in which to increase income legitimately by claiming all benefits and entitlements that are available.
The Welfare Team provides foodbank vouchers to those who require them along with distributing Blythswood food parcels.
Lorna Dempster, Highland Foodbank co-ordinator for Inverness and Nairn said: "Highland Foodbank is so grateful to the Welfare Team for the extremely kind donations of food this Christmas."
The Highland Council's Welfare Team can be contacted on Freephone 0800 090 140 with more information about the Highland Foodbank available at www.blythswood.org/highland-foodbank