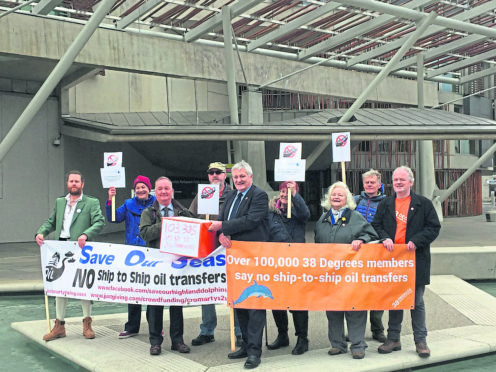 Controversial plans to transfer millions of tonnes of crude oil between tankers at the mouth of the Cromarty Firth – sparking fears for dolphins and other marine life – have been scrapped.
The constituency MSP for the Black Isle praised the resilience of the Cromarty community after years of campaigning resulted in a neighbouring port authority abandoning plans for at-sea ship to ship oil transfers in the Moray Firth.
Despite being a coastal village with a population of just 700, well over 100,000 people signed an online petition organised by the Cromarty Rising campaigners concerned about the environmental risks if an oil spill were to occur.
The Cromarty and Moray Firths are home to bottlenose dolphins, harbour porpoises, mink whales as well as other marine and bird life.
In a statement on its website, Cromarty Rising wrote: "Thanks to all who gave their support in a hard fought campaign. Not an admission of defeat by the Port but the nearest we will ever see in print and for whatever reason, it's great for the communities and environment of the Inner Moray Firth that this project has finally be dropped and testament to the what people can do when we get together for a common cause.
"In the meantime, Cromarty Rising will remain vigilant to ensure this proposal is never resurrected."
The Port of Cromarty Firth's bid was to shift up to 180,000 tonnes of oil, four times a month, between ships anchored in the dolphin-populated waters near the South and North Sutors.
A previous application was withdrawn.
And now, in a brief statement, the Port of Cromarty Firth said:"Due to higher priority projects the port will not be pursuing the resubmission of our ship to ship at anchor application."
Last month it was announced that the quayside is to be expanded at a cost of £30m to accommodate energy projects and the largest cruise ships.
Kate Forbes MSP said: "This news is of huge importance to my constituents, who campaigned long and hard against ship to ship oil transfers in the Cromarty Firth.
"They took their message to the Scottish Parliament, as well as the furthest corners of the globe with an online petition.
"Almost three years since it emerged that the Port of Cromarty Firth submitted an initial proposal, my constituents will be delighted that they do not intend to apply for a ship to ship license.
"The voices of some of the most remote communities in Scotland have great weight, and this is a victory for local residents who actively resisted any risks to our marine wildlife, local economy or international reputation."
Drew Hendry, MP for Inverness, Nairn, Badenoch and Strathspey, said:"The Cromarty port authority have confirmed they will not be pursuing ship to ship transfers in the future. This is fantastic news. I vehemently opposed this application, as did 98% of the residents of Nairn who responded to my community survey. This is a victory for all the local campaigners who fought so hard to ensure ship to ship didn't happen here in our local waters."
Warning
In the past, campaign group Cromarty Rising has claimed that transfers would happen within a few miles of a rocky shoreline and that "if anything goes wrong there, with no (national) emergency tug on hand, it's a disaster waiting to happen".
They warned that the scale of oil transfers currently happening port-side would increase eight-fold and that no jobs would be created and existing ones would be threatened.
All but one of 27 local community councils opposed the licence proposal.
Pressure group Cromarty Rising earlier this year lodged a complaint with the European Commission about the Port of Cromarty Firth's oil transfer licence application.
Concern over the plans was also expressed by the General Assembly of the Church of Scotland.
Margaret Davidson, Leader of The Highland Council said: "This is welcome news that the application for ship to ship oil transfers is not being pursued as this will safeguard the local environment.
"We also welcome that the Port of Cromarty Firth has other 'higher priority projects' at their facility; that the cruise ship and renewable energy vessel market is buoyant and that their business is experiencing 'record breaking' results all of which is good for the local economy and jobs."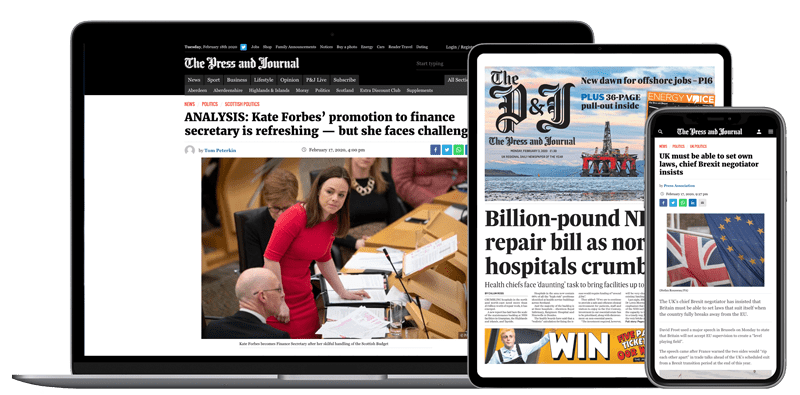 Help support quality local journalism … become a digital subscriber to The Press and Journal
For as little as £5.99 a month you can access all of our content, including Premium articles.
Subscribe