Calls are being made for stricter regulation of the scallop dredging industry after footage was captured of a protected seabed near Oban which has been illegally dredged.
Video evidence of a "suspicious" vessel operating in the Firth of Lorn Special Area of Conservation (SAC) was shown at a meeting of concerned parties including divers, creel fishermen and environmentalists on Wednesday night.
The suspected dredger was seen moving back and forth over the same area near the Garvellachs uninhabited islands, with navigational lights switched off.
Tour boat operator David Ainsley went out to investigate. He said: "There was a stack of full bags at the back of the boat – presumably the catch, and dredges hanging over the sides of the boat."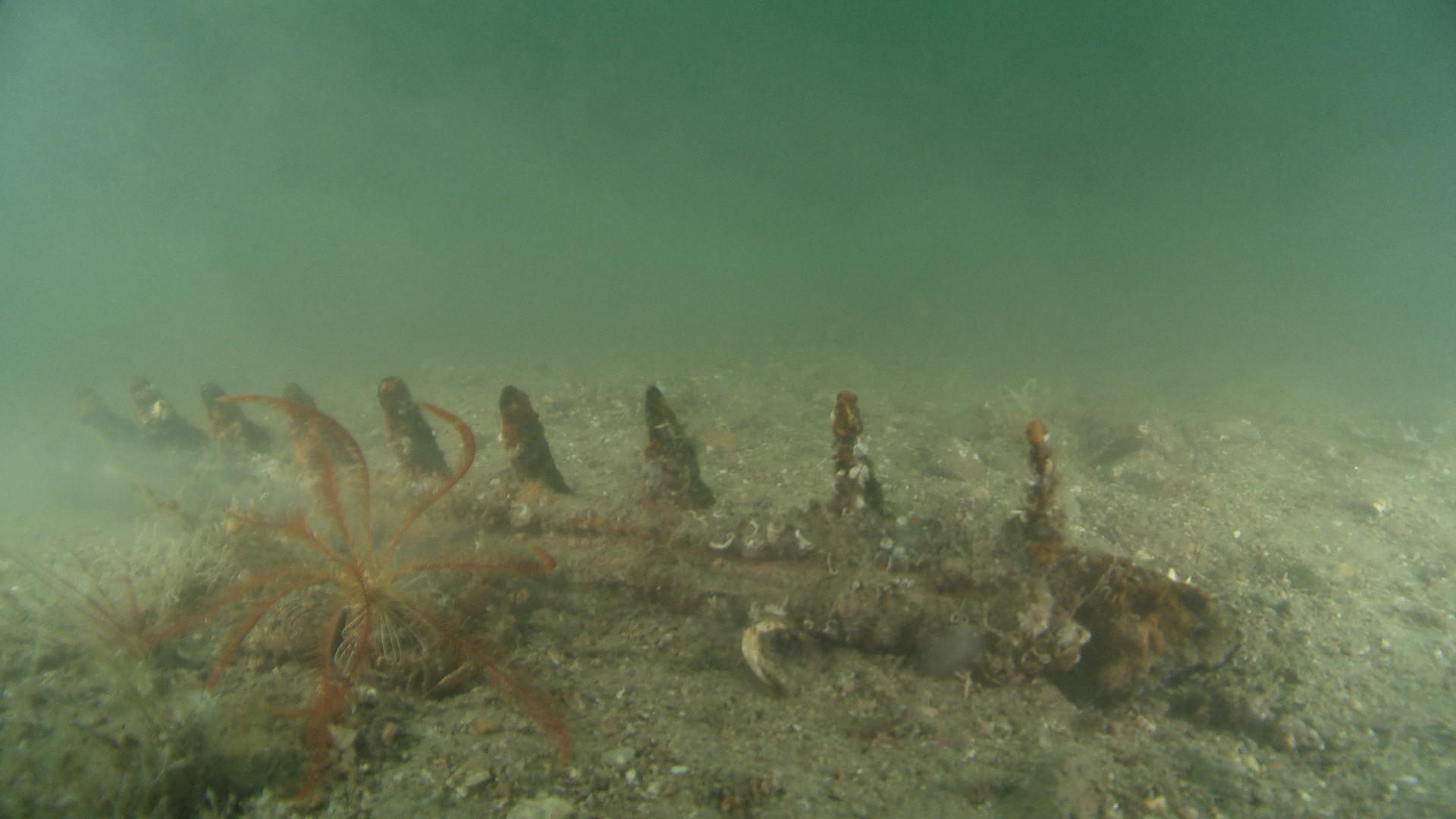 In the days that followed late last month, Mr Ainsley and Steph Cooper, a local scallop diver, inspected the area of seabed. Mr Ainsley said: "We dived and filmed a rocky reef at 114ft which I have dived in the past, the faunal turf on the reef was now heavily silted. We swam SE and came to dredged ground – the marks of the dredges are clearly visible, with gouges in the seabed in lines like a mown lawn, very little was left alive."
Nick Underdown of Open Seas conservation charity said: "This is not an isolated problem. It is symptomatic of a poorly-regulated industry.
"We should not be having illegal scallop dredging. Only five per cent of Scotland's coastal waters are protected from scallop dredging.
He added: "Scallop dredging has been a slowly-unfolding environmental disaster for Scotland's coastal waters. The scallop dredge industry is fishing harder for less and has destroyed fish nursery and spawning grounds. Widespread scallop dredging continues to undermine the recovery of our coastal environment.
---
>> Keep up to date with the latest news with The P&J newsletter
---
"Everyone agrees, we need less dredging. Open Seas are calling for a sustainable six, where only fisheries that can prove they are sustainable are permitted within six miles of our shoreline."
John MacAlister, a fishing vessel owner based in Oban, who was not invited to the meeting, said: "Open Seas know full well that normal professional fishermen are not operating illegally. We are fishing professionally and sustainably.
"Divers are breaking the law by landing undersized scallops. Commercial fishermen are not. I have cameras on board my boats tuned to Marine Scotland. Small scallopers are getting away without putting cameras on."
A Scottish Government spokesman said: "We are of course wholly against illegal dredging, which is completely unacceptable. Strict regulation rightly applies to dredging activity.
"Cases of suspected illegal dredging in the Firth or Lorne have been reported to Marine Scotland and compliance officers are investigating the activities of a number of suspect vessels.
"We remain actively engaged with local groups and stakeholders on issues around Marine Protected Areas, and we will continue to do so going forward."