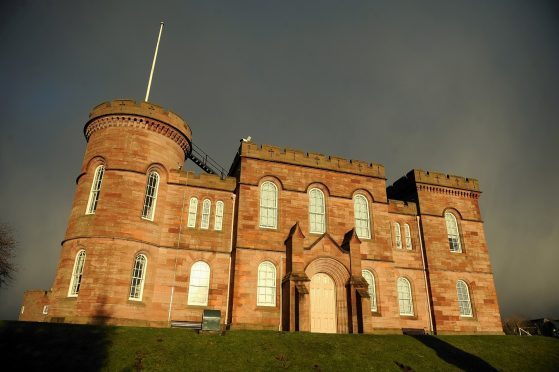 A teenager who had consumed a cocktail of alcohol and drugs then attacked another youth with a knuckleduster was ordered to carry out 120 hours of unpaid community work.
Sheriff Gordon Fleetwood told 19-year-old Matthew McLoughlin of Telford Road, Inverness, that it was an alternative to custody and added that he must remain under social work supervision for a year.
McLoughlin appeared for sentence at Inverness Sheriff Court yesterday after unsuccessfully claiming in an mitigation proof hearing last month that it was his victim who first had the weapon.
He told Sheriff Gordon Fleetwood that he had been provoked into punching the other teenager twice in the face, knocking him to the ground.
McLoughlin then said he was so angry when he saw the knuckleduster, which had dropped from his victim's grip, that he put it on and punched him again.
He admitted assault to injury in Falcon Square on August 14 last year. However after the proof on November 9, Sheriff Fleetwood rejected his evidence and dismissed the provocation claim.
He accepted the victim's evidence that he had not brought the knuckleduster, which was confirmed by one of McLoughlin's teenage female friends. The witness cannot be named because she is under the age of 18.
She told the court that one of their group had handed it to McLoughlin before the assault took place.
The victim, who also cannot be named for legal reasons because of his age, had to be taken to hospital for treatment to his badly bleeding face.
He admitted in the witness box that he had consumed drugs and alcohol but denied that he was aggressive or had thrown the first punch.
Defence solicitor Clare Russell told the court that her client was on an anger management course.