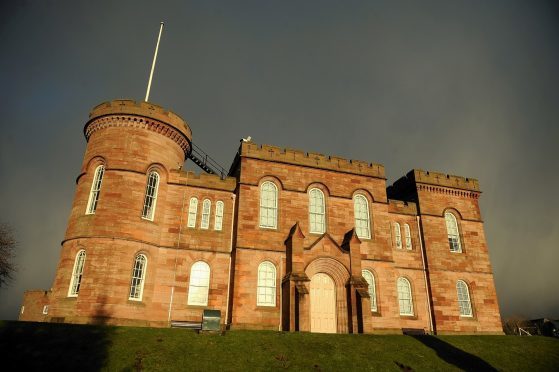 A 23-year-old man who scaled a 200ft TV mast and interrupted local broadcasting sparked a day long stand-off with police.
But since there were concerns about the mental health of Steven Urquhart, from Cameron Crescent in Munlochy, sentence on the Black Isle man was deferred until January 7 for defence solicitor Rory Gowans to try for a third time to get the Scottish Legal Aid Board funding for a psychiatric report.
Sheriff Gordon Fleetwood told the lawyer that since the Crown hadn't asked for one, he was unable to instruct it and Mr Gowans would have to get one.
Urquhart, who admitted failing to appear for a hearing on November 8, had been remanded in custody since then pending yesterday's appearance.
He pleaded guilty to three different offences as well as the non-appearance.
Urquhart admitted conducting himself in a disorderly manner at the Mounteagle transmitter on September 4 this year and en route to Raigmore Hospital.
The details continued that he climbed the mast, removed his clothing, consumed alcohol and necessitated the attendance of emergency personnel.
He is then alleged to repeatedly refuse to comply with their instructions to secure his safety, whilst intoxicated, and repeatedly dangled with only one arm, holding on to the mast and injuring himself.
The charge also stated that he repeatedly shouted and swore at and challenged emergency personnel to fight and when rescued, he shouted and swore at police, Arqiva employees, medical staff and committed a breach of the peace whilst on bail.
He also pleaded guilty to resisting arrest at his home address on December 6 last year and to a knife possession charge also at the Mounteagle transmitter on April 21 this year.
Mr Gowans said his client had been seen by a psychiatrist and was being treated for depression.
Sheriff Fleetwood decided to wait until the January date to hear from both prosecution and defence about the offences.