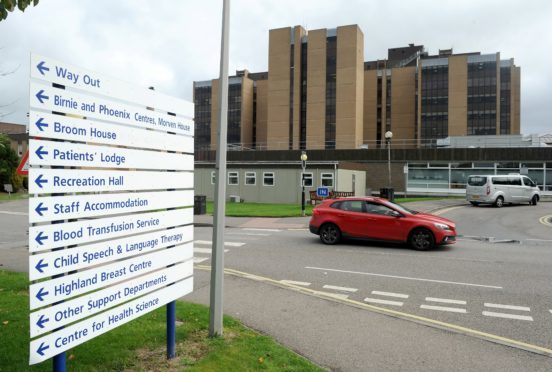 "Ageing" NHS buildings in the Highlands are being plagued by hundreds of pest control incidents – including bats flying through hospitals and seagulls diving at new mums with babies.
Health bosses are also having to send specialists to deal with a host of ant infestations, wasp nests, and even mice in workers' desks.
Highlands and Islands Regional MSP and shadow health minister David Stewart has blamed an "ageing NHS infrastructure" and called for more investment from the Scottish Government.
Mr Stewart said: "Ageing NHS Infrastructure needs massive investment and to this end the government need to provide sufficient extra funding to allow improvements to be made which would thereafter reduce incidents of pests and the need to spend cash on controlling them.
---
>> Keep up to date with the latest news with The P&J newsletter
---
"I understand that some of the reports relating to NHS Highland property and pest control relate to incidents such as an infestation of ants, a mouse in staff members' drawers, bats within a building and aggressive seagulls and pigeons – which in some cases attacked patients."
He added: "Of course all such incidents should be reported through the proper channels to allow NHS Highland to carry out the appropriate response.
"With some of the properties owned by NHS Highland being many years old, I suppose it is to be expected that such incidents with pests will occur.
"Patient safety is key in such circumstances and I would hope that NHS Highland are doing all they can to mitigate any unwelcome visitors and in the case of the marauding seagulls and pigeons they are looking at humane methods to deter these birds from swooping at patients and visitors
"If there is a need identified with such pests, then I would hope that NHS Highland engage the services of pest controllers in order to ensure and maintain a high level of staff and patients welfare and safety."
The reports of pest control incidents were disclosed in documents obtained by the Press and Journal following a Freedom of Information request.
An NHS Highland spokesman said it has a total of 236 sites across their board area, adding: "We have regular scheduled pest control visits being carried out, with further planned pest control visits, where required, for any specific issues highlighted by the regular scheduled visits.
"We ensure any additional staff reported issues are dealt with quickly and efficiently.
"We comply with legal requirements and have no consistent individual pest control issues in our board area other than those such as pigeon and gull control which are controlled by management plans within the legal protection requirements set by Scottish Government."
The Pest Plague
Pest control incidents were reported across a host of buildings on the NHS Highland estate.
The Argyll and Bute Hospital had bats reported flying in a ward and kitchen.
They also had a live mouse in the canteen and ants in the physio area and a ward.
Raigmore Hospital in Inverness had reports of seagulls "swooping and attacking patients" on occasions in 2017 and this year.
They also had reports ants, including in main kitchen, wasps in various areas, pigeons to the rear of maternity, mice droppings in the loading bay of the main kitchen, a mite infestation, rats, ants – including at the coffee shop – wasp nests, rat droppings and dead birds.
The Town and County Hospital in Nairn reported seagulls attacking mothers with babies. They also had mice in the dental clinic and wasps.
The Ach An Eas care home on Island Bank Road in Inverness had to call in pest controllers to remove dead bats, while there were several reports of wasps.
Belford Hospital had reports of ants in the theatre area and daycase room, with wasps also being a problem.
At Caithness General there was reports of mice in the kitchen.
Campbeltown Hospital also had reports of ants, as did the Corbett Centre in Inverness.
The Dail Mhor Home, in Strontian had flying ants throughout building.
Larachan House in Dingwall had reports of mice in desks.
Lawson Memorial, in Golspie, had wasp nests, including outside the theatre office, rats in bins and seagull nests.
Lochbroom House, Ullapool, had ant infestations, including in main kitchen.
The Royal Northern Infirmary in Inverness reported ants, including in day room, seagull problems and maggots.
Sleat Surgery on Skye had bat droppings.