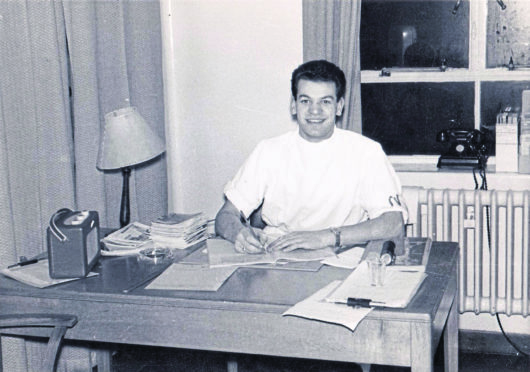 A grieving family is asking former Dounreay workers to come forward and help them as they seek justice after losing their father to cancer caused by exposure to asbestos.
The family of Mr Eric Laing are asking any Dounreay workers who worked with him during the late 50s and early 60s to come forward and give evidence about working with asbestos.
Mr Laing worked at Dounreay in 1956, 1958, 1960 and 1962 to 1963. He worked at the nuclear power station as an electrician for James Scott Limited and worked alongside insulators who were using asbestos on the pipe work. Mr Laing left Caithness in 1963 but continued working as an electrician moving to England.
As a result of the exposure to asbestos, Mr Laing developed mesothelioma. He was diagnosed in September 2016 and died in October 2016. He was 79.
Mr Laing is survived by his wife Pamela and his three daughters, Erika, Deborah and Rachel. His family decided to seek compensation once learning of his disease.
---
>> Keep up to date with the latest news with The P&J newsletter
---
Appealing for witnesses on behalf of the family, their solicitor Hannah Bennett of Thompsons Solicitors said: "Mr Laing's family needs the help of former Dounreay workers. They have lost a husband, a father and a grandfather to a cruel disease. Mr Laing got this disease through no fault of his own but due to the negligence of his employers. They allowed him to be exposed to asbestos despite the dangers. He received no face mask, no safety equipment and no warning. They must be held accountable.
"Mr Laing passed away before any statement about his employment could be taken. We now need former colleagues of his to come forward and give us statements about working with asbestos. The more witnesses that come forward, the better the chance we have holding this company to account.
"I would urge anyone that worked with Mr Laing to please get in touch with us."
Mesothelioma is a cancer caused by exposure to asbestos. Once the fibres are inhaled, or ingested, they can lodge themselves in internal body tissue where they cause damage and may lead to asbestos-related diseases.
It can take a long time for mesothelioma to develop – at least 10-15 years and sometimes even as many as 40 years.
Anyone who knew Mr Laing can contact Thompsons Solicitors at 0141 221 8840 or via email mail@thompsons-scotland.co.uk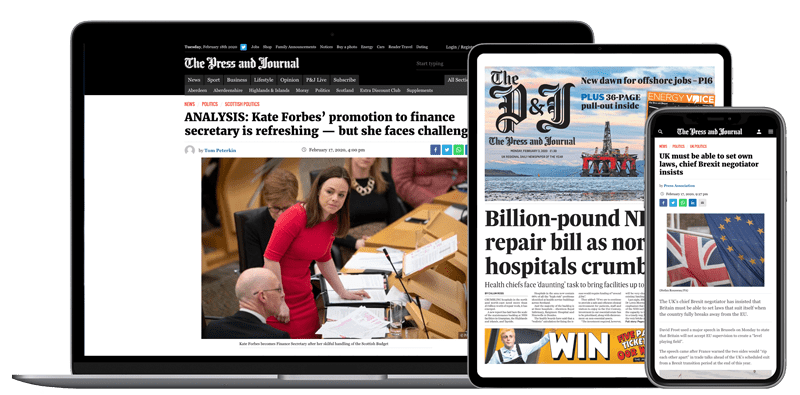 Help support quality local journalism … become a digital subscriber to The Press and Journal
For as little as £5.99 a month you can access all of our content, including Premium articles.
Subscribe