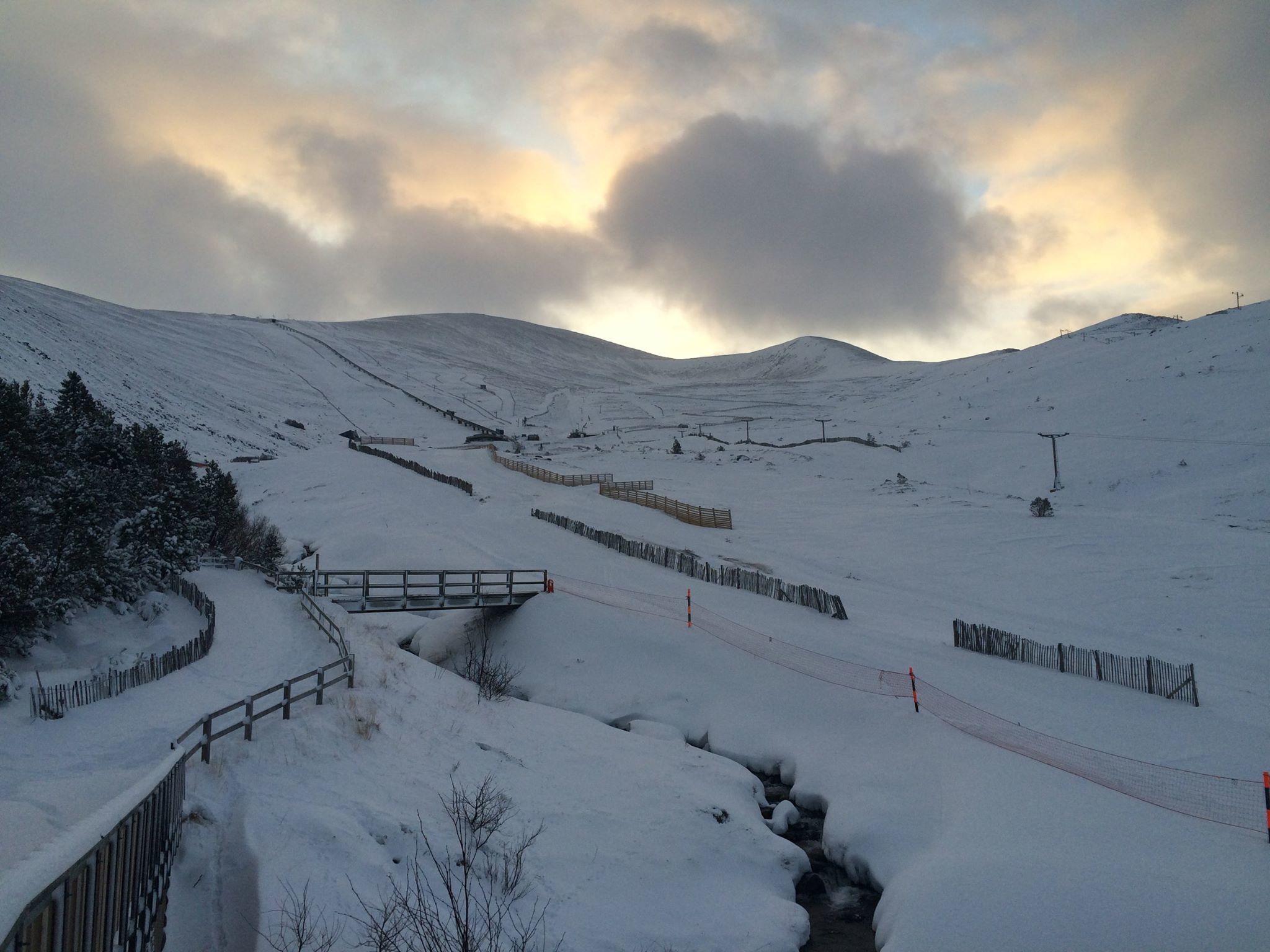 The first avalanches of this winter have been recorded in Scotland's mountains.
The country's vital winter avalanche service for walkers and climbers started on Friday and has so far logged five snow slides this season.
Recorders also captured some early spectacularly pictures of winter in the hills.
The Scottish Avalanche Information Service (SAIS) said 20 people in total were caught up in human-triggered snow slides during its 2017/18 season.
Some walkers and climbers came close to white death on Scotland's mountains last winter, according to its report.
They had "very lucky escapes" after being caught in avalanches.
The service recorded 260 avalanches during its 2017/18 season.
Of this number, 230 were natural and/or cornice triggered. Cornices are large overhanging ledges of snow.
Thirty avalanches were triggered by people who were walking, skiing or climbing in the mountains.
There were no fatalities due to avalanche activity recorded during the season, SAIS said.
But it added: "Some avalanche occurrences were minor, in that small releases occurred, but others were more significant and resulted in people being carried down by the avalanche, some with very lucky escapes."
Every winter, SAIS assesses avalanche hazards and provides daily information on the stability of snowpack in the six mountain areas.
The areas are Lochaber, Glen Coe, Creag Meagaidh, Southern Cairngorms, Northern Cairngorms and Torridon.
Hillwalkers, climbers and skiers use the information to help them plan trips.
Today both Northern and Southern Cairngorms had a "considerable" risk of avalanche.