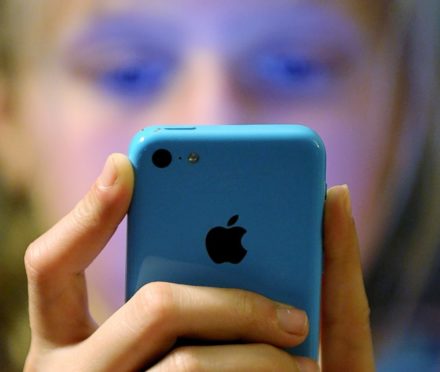 Rural locations across the north have some of the worst mobile phone coverage in the UK – sparking fears it could threaten tourism, business and society in remote areas.
While only two fifths of rural Scotland has acceptable 4G cover, an Ofcom study reveals the Highlands and Islands in particular, along with Wales, was "most likely to have neither a decent fixed or good mobile service available".
The Federation of Small Businesses (FSB) claim rural areas in the north of Scotland could be "left behind" without increased investment in digital technology.
David Richardson, FSB's Highlands and Islands development manager, said on-the-move tourists need good mobile coverage for quick access to information.
He claimed poor connectivity affected the "whole of society", saying the "remoteness barriers make us less appealing as a place to live and work".
The report reveals around half the premises in remote locations across the UK still have "patchy or unreliable" mobile reception.
---
>> Keep up to date with the latest news with The P&J newsletter
---
A total of 83% of urban homes and offices have access to complete 4G coverage, but the equivalent statistic is only 41% in rural areas.
Mr Richardson said: "We must make sure our rural areas are not left behind.
"The importance of fit-for-purpose digital connectivity to the future of the Highlands and Islands cannot be stressed too strongly.
"With the closure of Tourist Information Centres it becomes all the more important that visitors of all types can access information and make calls and bookings simply and easily on the move with their smartphones if our vast and highly dispersed region is to sustainably maximise the benefits that tourism can bring.
"It is imperative that we rebalance our population, retaining more of our young people and attracting more young people to move in if this region is to thrive, and we can only do so if we ensure that younger residents feel part of the outside world."
Philip Marnick, of Ofcom, said the watchdog is "particularly concerned" about mobile reception in rural areas.
He added that Ofcom was working on rules that would extend good mobile coverage to where it's needed.
He said: "That will help ensure that rural communities have the kind of mobile coverage that people expect in towns and cities, reducing the digital divide."
FSB north-east Scotland development manager, David Groundwater, said: "This region is seeking ways of diversifying away from oil and gas, and top-notch digital connectivity must be in place if businesses are to take advantage of the many opportunities out there."
The report added that Orkney and Shetland  lags behind in superfast broadband, with around two in three homes having access compared to more than nine in ten homes across Scotland.
A Scottish Government spokewoman said: "Responsibility for UK telecoms is wholly reserved to Westminster, and we support the FSB's calls for the UK Government, Ofcom and the mobile network operators to do more to help improve 4G coverage across Scotland.
"Our Digital Scotland Superfast Broadband (DSSB) programme has helped ensure that over 95% of Scotland's homes and businesses have access to fibre broadband, and we welcome the FSB's support for our broadband ambitions to go further.
"We know that fast, reliable internet is fundamental for the future economic and social success of communities right across the country, and we are working to deliver superfast broadband access to 100% of premises in Scotland."