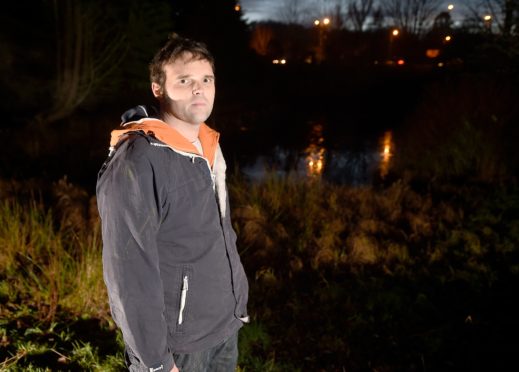 An Inverness man has spoken of the terrifying moment he pulled a pensioner to safety from the wreckage of her car in a pond.
Wendy Harmsworth was heading home to Drumnadrochit from a Christmas shopping trip in the city when her car veered off the road and plunged down an embankment into water.
As she lay there after the teatime crash, Willie Russel and another man rushed to her rescue.
The 35-year-old said: "We heard a big smash and looked out across the road and there was a hole in the fence and a lot of people standing. My girlfriend said it was probably a deer but I didn't think it was; it was too big a hole.
"I made my way down and opened the boot of the car and tried to get the seats down but there was a lot of Christmas stuff. I eventually got the seats down as Wendy was coming too.
"I got out the car and when we opened the back doors of the car all the water flooded in. By the time I got to her the water was up to the front seats. I managed to get her out the car and we got her up the top of the hill. We took her across the road and sat until the ambulance came.
"I didn't think about it. I ran straight down and opened the boot; I didn't assess it. It not often that happens and to be able to help someone this close to Christmas is pretty good. I'm just glad she is okay."
Police and paramedics were also dispatched to the scene to help Mrs Harmsworth, 69, at the scene near Torvean Golf Club just after 5pm on Wednesday.
Speaking of the ordeal from her home, she thanked him for saving her life. She said: "I don't remember anything until I was in the ambulance. I must have woken up or came too as I noticed my feet were wet and I was pointing downwards. I didn't know what was going on. The next thing I remember is I was in the back of the ambulance.
"According to the police the man driving behind me said I turned to the right drove right across the right side of the road and through the fence.
"I'm just really glad there wasn't anybody coming the other way. I am very grateful someone called the emergency services."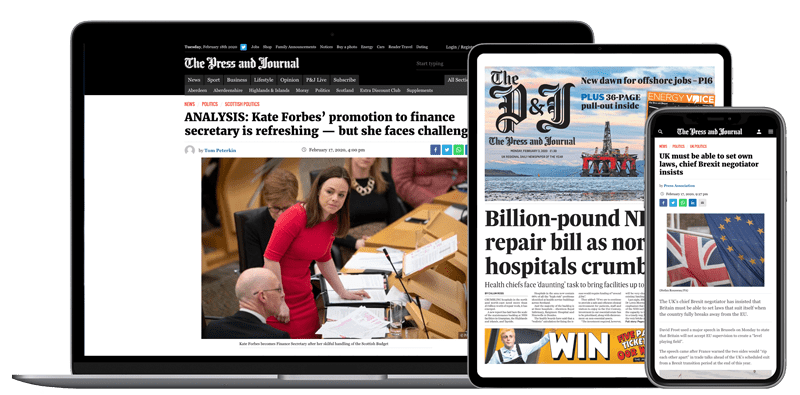 Help support quality local journalism … become a digital subscriber to The Press and Journal
For as little as £5.99 a month you can access all of our content, including Premium articles.
Subscribe