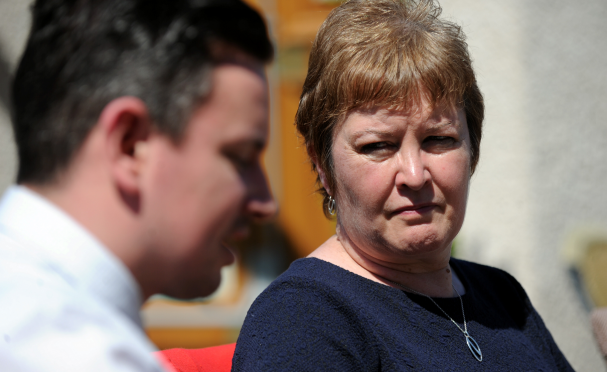 Official statistics show that the cost of private rented housing in the Highlands and Islands has soared by 17% in the past eight years – with more people than ever facing homelessness when they cannot meet the rent.
People across the region are being hammered with price hikes of more than three times that of inflation in the private rented sector. Highland Council confirmed that more than half of all people being rehomed in a crisis are those who can not longer meet the cost of their private rent.
The rent on one-bedroom properties in Highlands and Islands increased by 13.4% between 2010 and 2018. Two-bedroom homes rose by 15.8%, 1.3% of that in 2017/2018.
Three bedroom properties rose by 19.3%, with 2.5% of the increase coming in the most recent year. Those with four-bedroom properties saw a rise of 17.5%, with a 6.5% hike in 2017/18
Highlands and Islands Labour MSP Rhoda Grant said it was clear that a radical change was needed to end Scotland's housing crisis.
Mrs Grant said: "I know that working people across the region are struggling to keep up with the rise in private rents and Scotland's housing crisis is deepening with more people being made homeless.
"Almost half of all people made homeless last year due to rent arrears fell into debt with a private landlord.
"A Scottish Labour government will cap rent rises with a new Mary Barber law."
Claiming that landlords were most often looking at ways of keeping tenants rather than putting them out, John Blackwood, chief executive of the Scottish Association of Landlords (SAL), said: "The overwhelming majority of landlords are understanding and constructive in helping tenants who may be in financial difficulty and we would urge all landlords to act in a sensitive way in these circumstances.
"It is also critical that a tenant is proactive in telling their landlord at an early stage if they are struggling financially.
"The sooner a conversation can take place between a landlord and tenant the more likely it is that a solution can be found.
"There are also now much clearer rules for new tenancies in place to protect both tenants and landlords, for example a tenant must be in arrears for three months before a landlord can begin the process of eviction so it is very much in the interests of landlords to work with tenants to find an amicable solution."
A spokesman for Highland Council said it was continuing to improve ways it worked with people who were in private lets, she said: "Our Rapid Rehousing Plan as approved at the Care, Learning and Housing Committee on December 6 identified further awareness raising among private tenants of new tenancy rights under recent legislation.
"We are also working with housing charity Crisis to identify how we can engage better with private landlords with a view to encouraging them to assist their tenants to sustain their tenancies and to provide a viable private alternative to a social housing let where appropriate."
Political activist Mary Barbour was known as a socialist leader, and leader of  Mrs Barbour's Army who, through rent strikes, fought against rent increases in 1915.
Mary was the first female Labour councillor on Glasgow Town Council, and as well as being the first woman Bailie on Glasgow Corporation, she was also appointed one of Glasgow's first women Magistrates.
Mary was a working-class mother who knew first hand the hardships that a working-class family living and working in Govan could experience.
She was instrumental in the formation of the South Govan Women's Housing Association and was actively involved in organising tenant committees to physically prevent evictions and drive out the sheriff's officers, on some occasions by pelting them with flour bombs.
This active resistance to the rent increases soon spread all over Glasgow and was known as the Glasgow Rent Strikes which culminated on November 17 1915 when thousands of women known as Mary Barbour's Army, marched with thousands of shipyard and engineering workers through the streets of the city to the Glasgow Sheriff's Court in one of the biggest demonstrations ever seen in Glasgow.
As a result of the actions of Mary Barbour and her Army the Rent Restriction Act 1915 was quickly pushed through parliament and gave working-class tenants throughout Britain greater protection against private landlords.