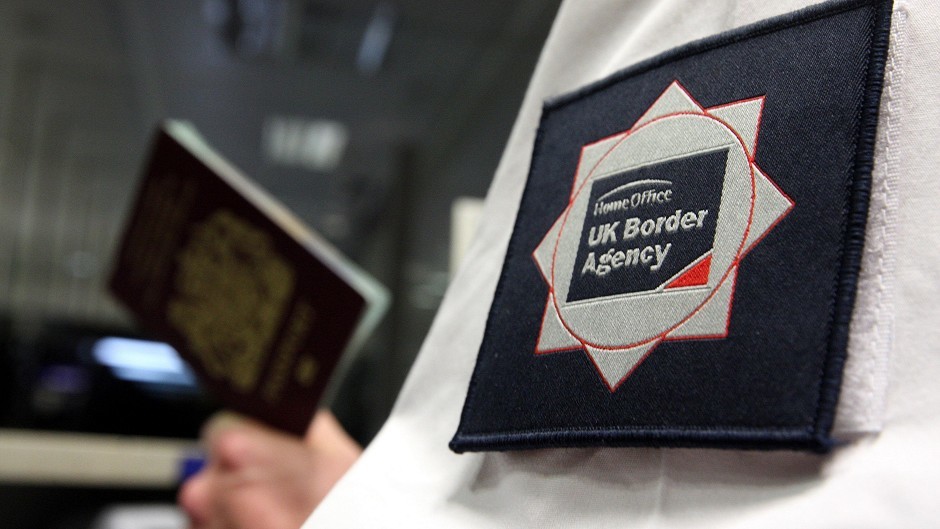 Concerns have been raised about the future of two Aultbea residents whose daughter has been refused a visa to stay in the UK.
David and Tess Wilson from Aultbea require constant care which has been provided in the past two years by their Filipino daughter Palm and son-in-law Rolly Taraya.
However, Mrs and Mrs Taraya and their six-year-old son have been denied a visa extension, casting doubt on what will happen to the Wilsons.
It's feared the Wester Ross residents might be forced into a residential home miles from their home, according to a social work report conducted by Highland Council.
Mrs Wilson, 69, is originally from the Philippines but is now a British citizen. She suffers from depression and the effects of her treatment for cancer.
Mr Wilson, who suffers from agoraphobia which results in difficulty leaving his home, told the Sunday Post: "My wife's stress levels reach a point at times where I find it practically impossible to cope on my own.
"In May 2016, Tess' daughter came over on holiday to comfort and support her and this was a great help.
"Towards the end of their holiday, her daughter, husband and young child decided they had no option but to apply for a carer's visa as it was obvious that Tess could not cope without her care."
Mr Wilson also raised concerns over the education and care of his grandson Neric, who suffers from autism, if the family are forced to relocate to the Philippines.
He added: "He is getting first-class help at the local primary school and he really enjoys going to school. If he had to return to the Philippines, all hope would be taken away from him as he would not even be able to understand the language."
The family have sought the help of local leaders and MP Ian Blackford over the matter, with the SNP member vowing to "endeavour to help this family as much as possible".
Mr Blackford said: "What this case highlights is the inability of the system to act in a fair and timeous way, with little or no regard to the paperwork or documental evidence supplied with the application."
In the report prepared by the local authority, Mr and Mrs Taraya's care for Mrs Wilson is noted as being substantial and, without it, she would reach the level of distress and discomfort where she would no longer be able to remain at home.
The report adds: "I am of the opinion that Palm, and not David, is the actual primary carer for Tess and that her presence in her mother's life is integral.
"I am of the opinion that despite David's best efforts in caring for his wife he is not able to fulfil the role as primary carer completely."
The report said that the uncertainty surrounding the visa was significantly contributing to Mrs Wilson's condition and making it worse.