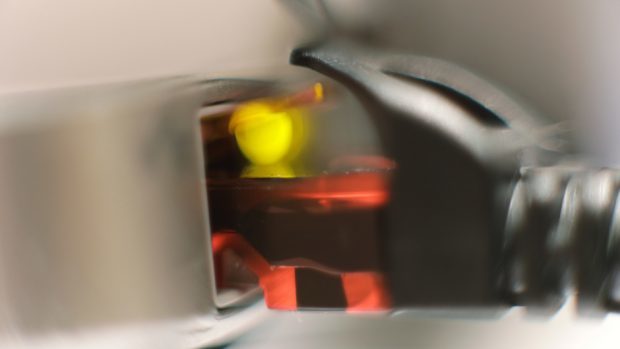 One of the remotest villages in the Highlands is enjoying faster broadband.
The rural village of Drimnin is described by some as 'the end of the road', being tucked away at the end of 30 miles of a single-track road from the A861 in the West Highlands.
It is home to just 57 properties, a village hall, a post office that's open twice a week and a whisky distillery.
Not included within any private or public sector plans for the roll-out of broadband in the foreseeable future, villagers had to contend with a slow, unreliable satellite connection.
It was subject to a delay more than 30 times slower than terrestrial systems, making it difficult to carry out everyday activities such as online banking, filing VAT returns, watching catch-up TV, installing anti-virus software or computer updates.
At the same time, Scottish Sea Farms was looking to enable remote feeding at its salmon farms around the Sound of Mull for those times when severe weather makes it unsafe to travel out by boat to the pens.
While Drimnin may be remote by land it's just a few miles as the crow flies from Tobermory, meaning that a complex system of wireless radio links and repeaters would work.
Forbes Baylis, senior IT Analyst and project leader for Scottish Sea Farms, said: "Traditionally, a wireless radio link requires a direct line of sight, however the exposed location of some of our farms combined with the natural geography of the area meant this wasn't an option. Our proposed solution, in partnership with wireless specialists Rapier Systems, was to effectively 'bounce' the signal back and forth from different locations, but this was dependent on us securing permission to install the necessary masts and repeaters at the most suitable locations.
"Drimnin Community Broadband CIC proved instrumental in reaching out to businesses, both in the village itself and across on neighbouring Mull including Tobermory Harbour Association, Scottish Water and Ardnacross Farm situated near the waterworks."
Mary Macgregor, finance officer with Tobermory Harbour Association, added: "We are a community company and work to provide facilities for the benefit of the local area. As such, we are more than happy to help our neighbours across the water, Drimnin Community, by hosting the equipment for their new community broadband.