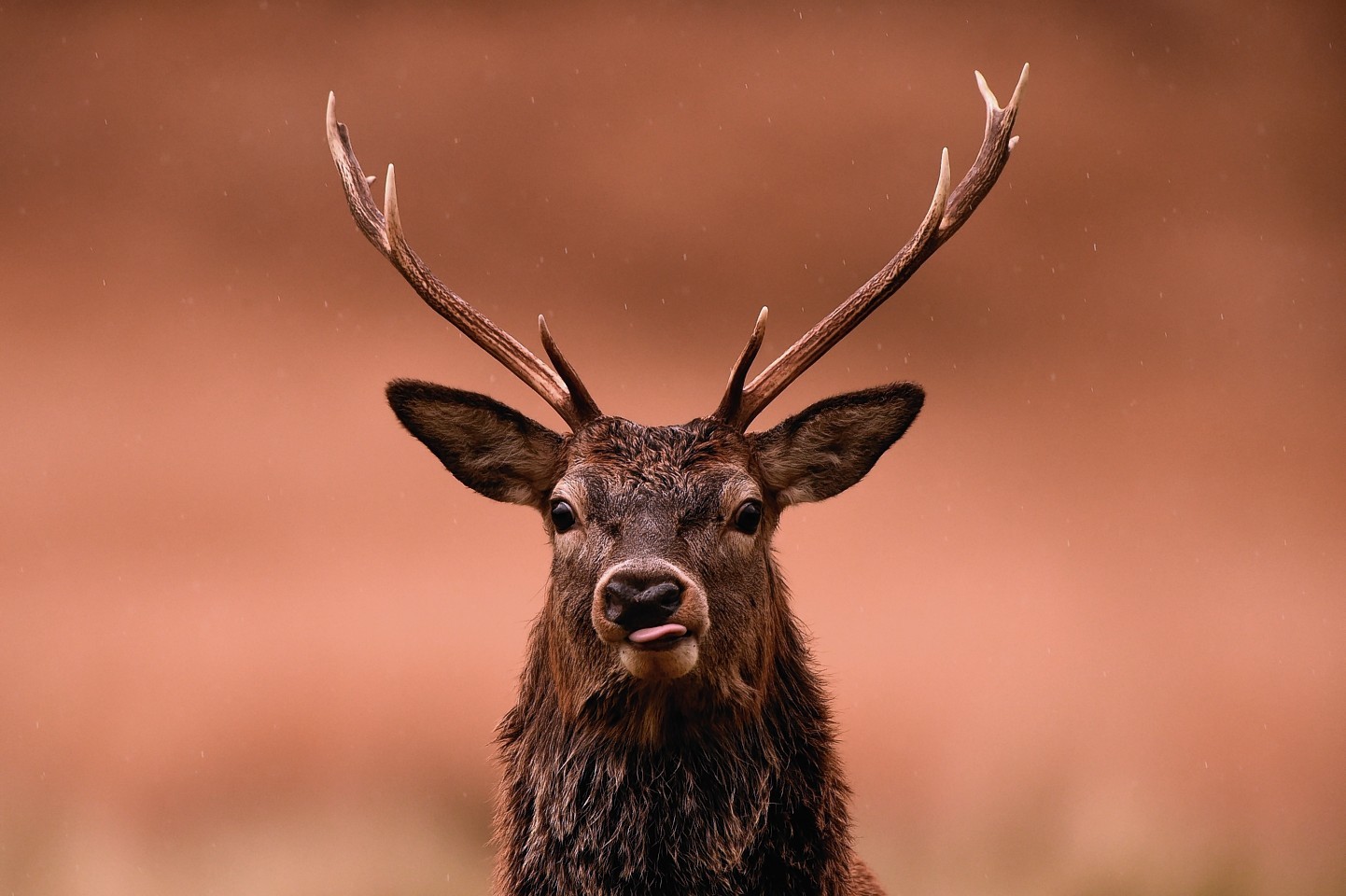 There have been more poaching and hare coursing offences in the north of Scotland than anywhere else in the country, new figures have revealed.
A government report, titled Wildlife Crime in Scotland, has shown there were 58 offences in the Highlands and Islands division, the highest in the country, and 33 in the North East division, the third-highest.
The statistics, which are for the most recently available year in 2016/17, also show that 34% of all fish poaching offences were recorded in the north, while the north-east had the highest number of recorded hare coursing offences at 10 – but only three were prosecuted.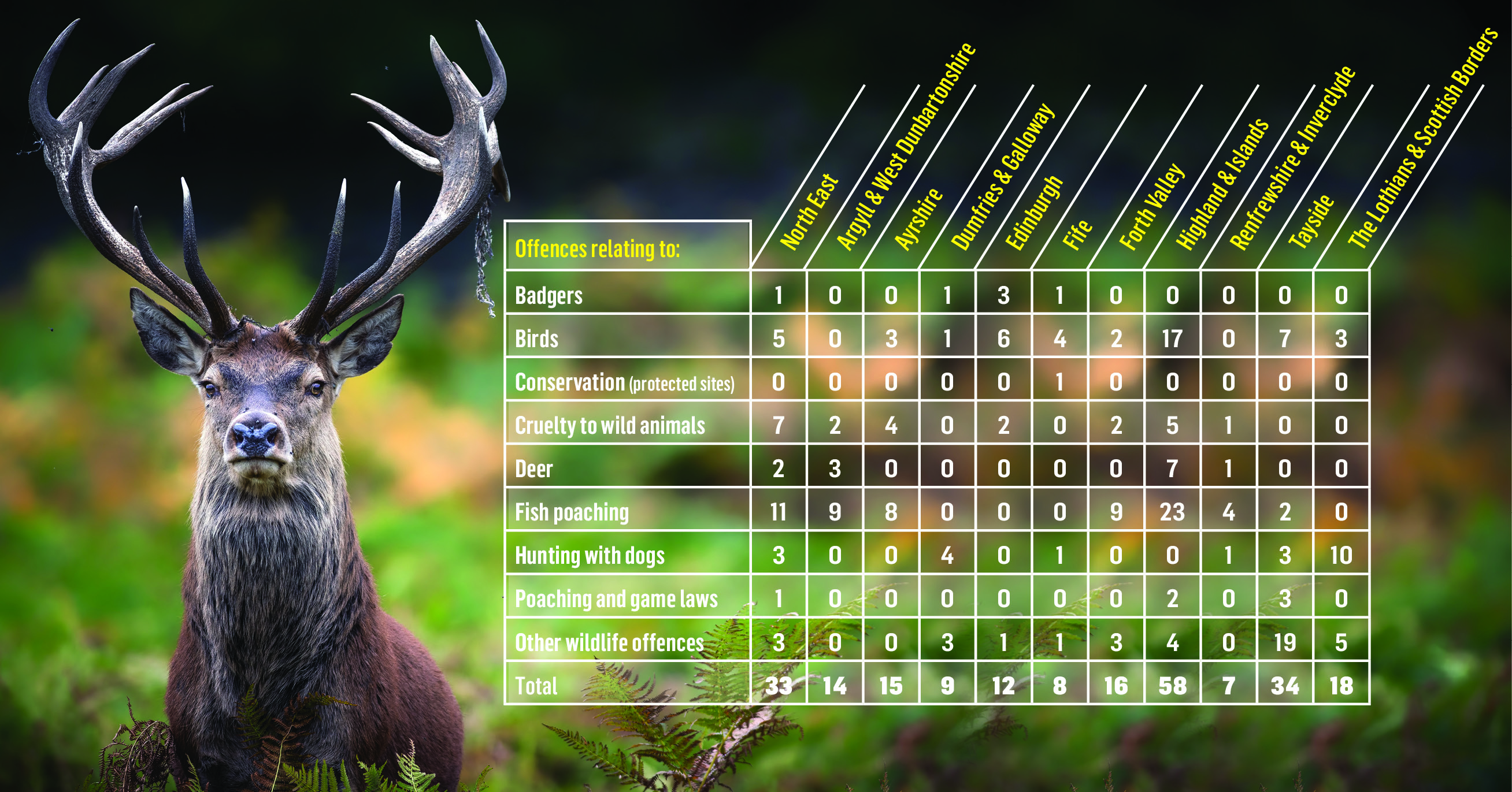 The relatively low number of criminal convictions across the board have prompted calls for a tougher stance on the perpetrators.
A total of 1,350 offences were recorded by police over the past five years nationwide, leading to 533 reports to the procurator fiscal.
But there were only 186 convictions over that time, according to the annual wildlife crime report.
---
>> Keep up to date with the latest news with The P&J newsletter
---
A further 156 culprits were offered an alternative to prosecution – including fines, warning letters or referral to the children's panel – while no action was taken in an equal number of cases.
The number of offences involving hunting with dogs were also at an all-time high at 44.
North East MSP Peter Chapman claimed the government were treating the crimes as an "after thought".
He said the number of hunting with dogs offences was at an all-time high in the last reported year, at 44 offences.
He said: "These activities, particularly hunting with dogs, are often linked to wider criminality.
"I believe the numbers reported here are only an indication of what's going on in the north-east and neighbouring police areas.
"In many cases, we see offenders given a slap on the wrist or their prosecutions are abandoned due to insufficient evidence.
"There is a much lower conviction rate for these crimes than the SNP's current focus areas."
Rural crime has become a growing concern in communities across the north and north-east in recent years.
In October it was revealed that more than £245,000 worth of quad bikes, tractors, trailers and diggers had been stolen from farms across Grampian over the last four years.
And about £127,605 worth of livestock was also taken in that time period, with just £21,750 recovered safely.
Poaching fines
Antique dealer Richard Wales was one of the offenders highlighted in the report.
Mr Wales, from Melrose, Fife, was fined £1,0000 after attempting to sell a tiger's head and claws and a leopard claw on trading websites Gumtree and EBay.
The court also ordered the forfeiture of the tiger's head.
Another individual was fined £5,000 for hare coursing and banned from owning dogs for five years.
Two others involved were also fined £1,200 and £600 respectively.
In another case, two people were fined £1,000 and £500 each for attacking two birds.
In one incident, the culprit chased a gull and repeatedly fired a slingshot at it, injuring the bird and leaving it unable to fly, before standing on its head and taking into their car and driving off.
Later, a slingshot was fired from the same vehicle and the second person left the car, returning with an oystercatcher which he swung around by the neck.
Aberdeen soldier volunteers in fight against poaching in Africa
A pair of people were fined £360 for illegally possessing a salmon or trout, while another person was fined £200 after shooting a magpie out of the sky with an air rifle in a separate incident near Eliburn Reservoir, Livingston.
The court also ordered an individual to carry out 40 hours unpaid work after they killed three rabbits by "lamping", shining a torch on them and causing dogs to pursue and kill them.
And a criminal was fined £350 for using a .22 rifle in connection with killing or taking a roe deer.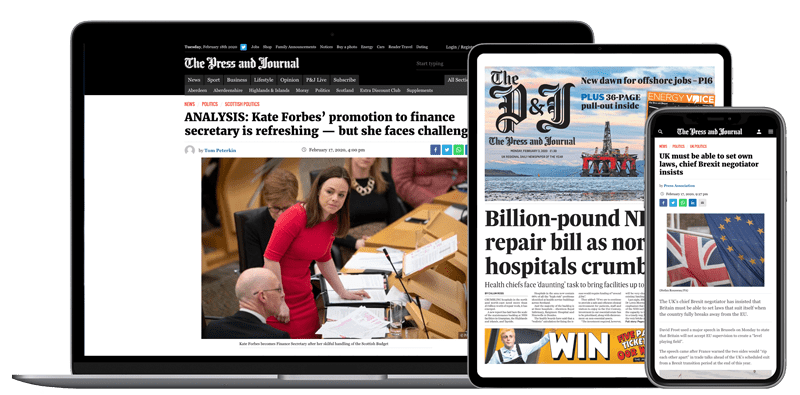 Help support quality local journalism … become a digital subscriber to The Press and Journal
For as little as £5.99 a month you can access all of our content, including Premium articles.
Subscribe