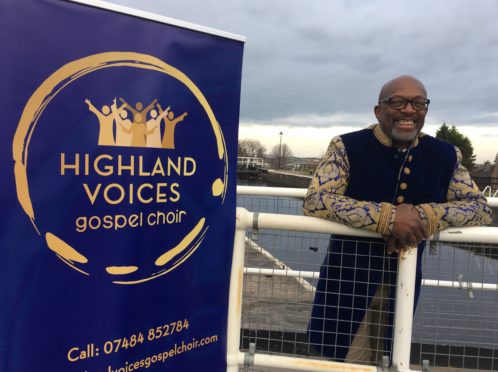 Opera star Tony Henry is taking the next step in his long and successful musical career by opening a music academy in Inverness.
Having performed to hundreds of thousands of people around the world, including royalty and celebrities, Mr Henry is now focusing on developing his gospel choir Highland Voice.
The singer feels it is now time to give something back as he opens the Tony Henry Music Academy in the city's Canal Road.
He said: "I have been extremely lucky to have had the chance to perform and sing for many, many people in some of the most beautiful venues around the world and I know what that experience has given to me.
"Over the last 18 months I have been working to build and develop Highland Voices Gospel Choir and I have been both honoured and touched by the way the Highland population has taken my choir into their hearts.
"In the last 12 months we have performed in Inverness Cathedral, multiple performances at Belladrum and a number of other venues around the Highlands.
"We were honoured to be invited to be surprise guests at the Red Hot Highland Fling on Hogmany and asked to sing Auld Land Syne to bring in 2019 in front of an audience of 10,000."
He added: "I have decided that my time is right to set up my singing and vocal coaching school and I am delighted to be moving into newly refurbished premises which will be set up for coaching as well as rehearsals.
"The new premises for the academy means I will now be coaching into the evening and across the weekends, meaning I'll be able to work with more people and hopefully at the same time welcome more people into Highland Voice Gospel Choir.
"I truly believe that everyone can sing – and I am keen to work with anyone that has been thinking about singing, but maybe just hasn't got round to it or is just too shy to come along.
"I would encourage anyone to come along and give it a go – I promise I'll make it easy for you and we'll have some fun as well."
Tony Henry Singing Academy is holding an open evening on Thursday, January 17, where Highland Voices will be demonstrating a live rehearsal.