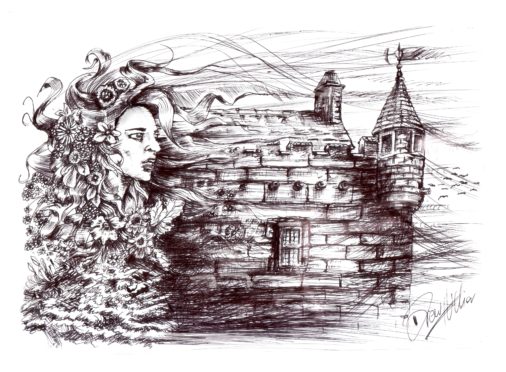 A literary group in the Highlands has published a new book which aims to pull at the heartstrings of readers in the local community.
HighlandLIT brings those with an interest in the written word together by providing a thriving environment to discuss projects, books and ideas.
In their latest publication, titled Highland Lights, the novel aims to showcase the 'diversity' within the writing community through a series of poetry and prose.
Paul Shanks, chairman of HighlandLIT said: "This book emerged from a writing competition held between May and August 2018. Writers were encouraged to submit work under the theme: 'Highland Light', and the Anthology is thematically rich and wide-ranging in subject matter. There are meditations on, and a preoccupation with the relationship between the Highland landscape and language, the experience of exile and return, childhood memories and adult regret; including coming to terms with the death of a father.
"Highland Lights reflects the diversity within the writing community; poetry and prose intent on pulling at the heartstrings, determined to make an emotional connection."
Entries for the novel were sent in from across Scotland including, Inverness, Skye, Cromarty and Fochabers alongside excerpts from as far afield as America.
The aim of the novel, which is being sold at a cost of £6, is to showcase the level of talent of writers from across the north, with the six winning entries being judged and selected by Helen Sedgwick, author of The Comet Seekers and The Growing Season.
The group stressed important projects such as this would be unable t flourish without the support of the Inverness Common Good Fund.
The group hold regular meetings at the Glen Mhor Hotel discussing an array of literature.