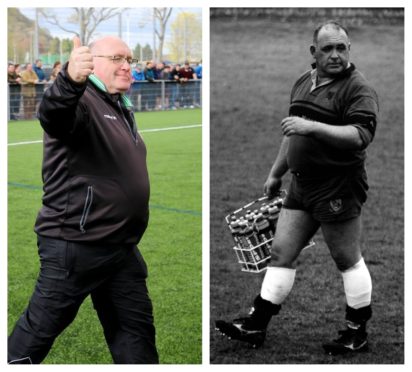 Highland rugby stalwart Alister 'Porky' Wemyss, who still served as a coach for Highland Rugby Club, has passed suddenly at the age of 62.
Mr Wemyss, an electrician with the Highland Council, was a well-respected member of the Highland rugby community with friends and club officials emphasising their devastation over the loss. He is survived by his wife Valerie.
Former chairman Andy Little, a friend and former coach of Mr Wemyss, said: "I am just shell shocked.
"I have known Porky since 1974 as a player coming through the youth system. He was a great player although not that big for a prop but with his stature, he was hard as nails.
"He was an inspiration to quite a lot of people who played with him and he was well respected and formed great friendships.
"Porky was a great influence on younger players and he really brought them on. There is going to be nobody like him around. He really was a one-off. He was a great guy and will sadly be missed."
Mr Wemyys played his entire rugby career with the club he coached, playing as a tighthead prop before becoming a coach six-years-ago when head coach Davie Carson took over at the helm.
Mr Carson said: "I'm absolutely devastated. Our two families were very close and I was round with his wife Valerie all this morning.
"I found out at tea time on Thursday. I got the call from Valerie when we were just about to start training.
"Given what he did as a player with the North and Midlands team, and with the character he was, he was my first port of call for the coaching team when I took over the firsts six years ago.
"He was the same with all the young guys at the club. There have been a lot of messages online from guys who have been under his wing about what he has done for them."
As a mark of respect, Highland Rugby Club has postponed all rugby matches this weekend in tribute to Mr Wemyss. The first team, who currently sit second in their division, had been due to play a National 2 fixture away to Peebles.
Mr Carson added: "All our rugby this weekend has been postponed – firsts, seconds, under-18s and juniors. Nothing is getting played.
"We thought about it but as much as Porky would have wanted us to just get on with it, with the way he was, we just couldn't focus."
The club has announced it will be open on Saturday from 3pm for anyone wishing to attend for "a beer and a chat, in tribute to Porky."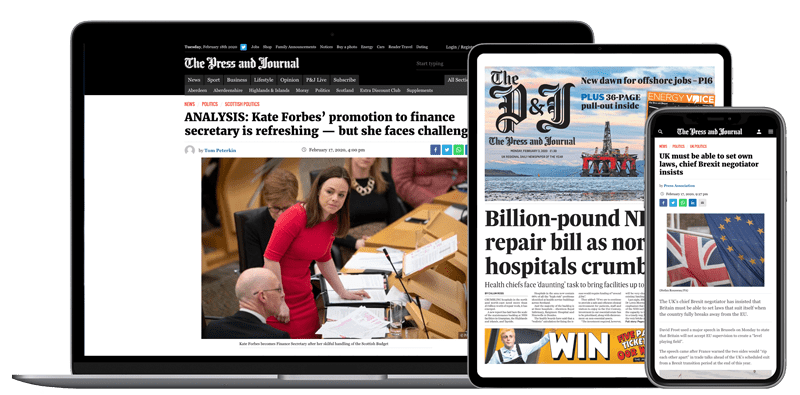 Help support quality local journalism … become a digital subscriber to The Press and Journal
For as little as £5.99 a month you can access all of our content, including Premium articles.
Subscribe