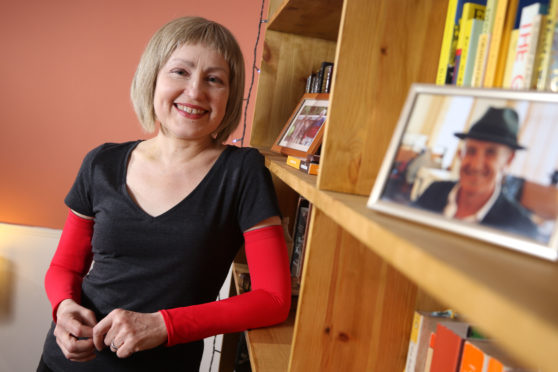 A Highland community has pulled together in support of a cancer-stricken neighbour who is desperate to raise £500,000 towards life-saving treatment in America.
Roz Paterson, 52, from Beauly has been given just weeks to live following a devastating diagnosis of an aggressive form of blood cancer known as Large Diffuse B-Cell Lymphoma (LDBCL) last summer.
Despite receiving four bouts of different chemotherapy treatments, the stage three disease has grown worse, leading her to seek treatment overseas.
In a drastic attempt to raise the large sum of money needed, Mrs Paterson launched an online crowdfunding appeal, which has so far amassed more than £56,000 in less than a week, and been the catalyst for a huge response from residents in her hometown.
Mother-of-four, Karen Spence, 39, was moved by her story and decided to launch a charity raffle to help raise hundreds of pounds in support.
Cancer sufferer aims to raise £500,000 towards life saving treatment in the US
Speaking prior to the event held at Tesco at Inverness Retail Park yesterday, she said: "I decided to help, because both my mum and sister suddenly died in the last four years.
"I can only imagine what Roz's children will be going through and her family. I love to help in the community anyway I can."
During a meeting held at Beauly Primary School on Friday, more than 80 residents turned out to discuss a range of ideas, including hosting events such as a bingo evening, a large-scale auction and a charity pyjama day for local pupils.
Firefighters from Beauly fire station also demonstrated their support by hosting a charity car wash on Saturday.
Watch manager Martin Ingram from Beauly Fire Station said: "Roz is a valued member of our community and her children attend the local primary school with many of our own children.
"We wanted to do something to help raise the money needed for her lifesaving treatment and the car wash seemed the quickest and simplest fundraiser to organise."
Meanwhile, Nicola MacKenzie, 52, is gearing up to get her hair chopped to raise thousands of pounds in support of a woman she describes as "truly amazing".
She said: "The thought was I would get my hair cut and donate it to the Little Princess Trust. I have had this style for 35 years so If I raise £100 for each year that would be £3500. If an individual came up with £10,000 I would shave it all off.
"How much the village has pulled together and what they have achieved in such a short time makes me very proud to be part of the Beauly community."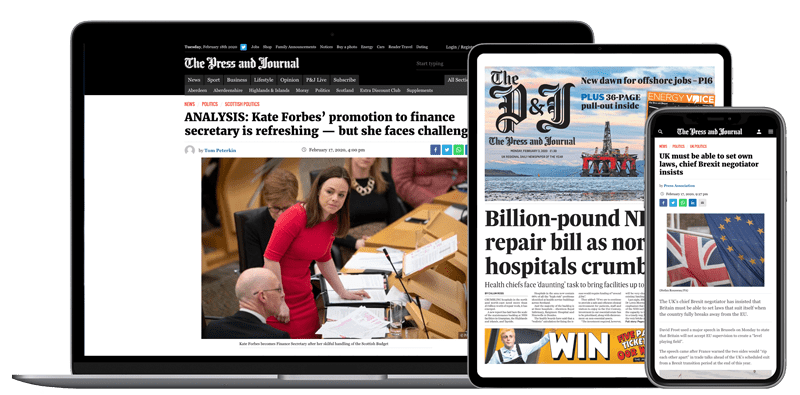 Help support quality local journalism … become a digital subscriber to The Press and Journal
For as little as £5.99 a month you can access all of our content, including Premium articles.
Subscribe