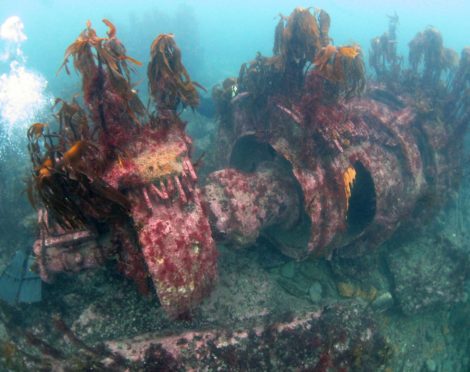 Spectacular underwater photographs have revealed the remains of a mysterious German battleship off the Caithness coast.
The sunken vessel in Sinclair's Bay is that of the German destroyer V81, which was destroyed at the Battle of Jutland in 1916.
But how and when it ended up off Caithness is still unclear.
A local policeman, PC Innes reported a German warship getting into difficulty on Friday, February 13, 1920. But was it the V81?
Members of Caithness Diving Club who released the photographs, are convinced the wreck is the V81, part of Germany's World War I High Seas Fleet.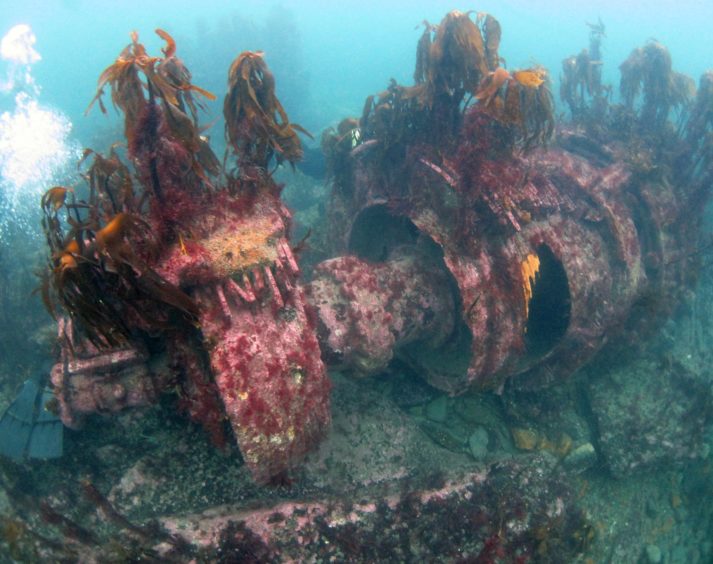 This month, members of the club dived on the kelp-covered wreck and took photographs of brass fittings, a turbine and what appears to be a gear box.
Fiona Houston, the club's diving officer, said: "It lies just south of Freswick in about 10 metres of water.
"The turbines are particularly amazing. It is a spectacular dive in winter with 15-20 metres visibility. In the summer, the kelp grows too much and there is less to see.
"But it is a truly amazing wreck."
The V81 was understood to have been salvaged from Scapa Flow – where the German Fleet was scuttled in 1919 – and was under tow to a breakers yard in Rosyth when strong winds caused it to founder off Caithness.
It was believed the warship was raised again in 1937, but what happened after that remains a mystery.
---
>> Keep up to date with the latest news with The P&J newsletter
---
The diving club added: "The history of the V81 is blurred and unclear. The records do not confirm that the V81 was even in this area at the time of the sinking.
"However, the fact that it is the V81 is beyond doubt. She is so broken up that nothing remains of the hull or superstructure."
A previous report by staff at Nottingham University said: "There is strong documentary evidence to suggest that the wreck is that of V-81."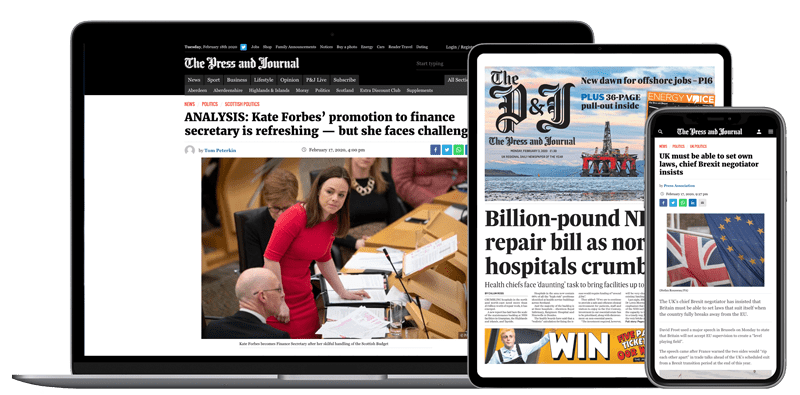 Help support quality local journalism … become a digital subscriber to The Press and Journal
For as little as £5.99 a month you can access all of our content, including Premium articles.
Subscribe